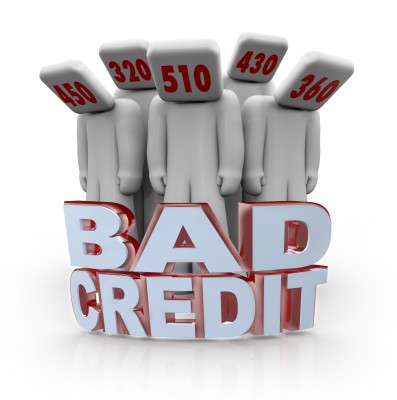 In the present competitive economy, it has become quite difficult to manage all your daily expenses with your own income as you have to make all ends meet. Right from paying off those utility bills, education bills to the huge medical bills – you have to pay all of them and and it becomes almost impossible to manage all of these with a single source of income. And if you have to save money for the vacations or raise an emergency fund (which we all are supposed to do) after all these, then there is no other option than to opt for a loan from different alternative sources. If you have already taken these types of credits in the past, and was not able to pay off all of them within the given period of time, you must have a not-so-fair financial record and a poor credit score. Now, in a situation like this, if an emergency occurs, you must opt for some other options and if you are wondering how to get a credit card loan or any other types of loan with no credit or bad credit, here are some effective tips –
Consider consulting credit counseling agencies – There have been a number of credit counseling agencies in the market who act as mediator between lenders and the borrowers. They ask the credit card companies for lowering the rate of interest so that it becomes easier for you to pay off all your debts quicker. There are a number of agencies with unparalleled reputation that act like non-profit agencies and they have dealt with a number of creditors and banks. Consider hiring the professional services from any of these agencies in order to get rid off the burden of debt as quickly as possible.
If you have a credit score lower than 500 – In case your credit score is 500 or even lower than that, it would be extremely hard to get approved for a traditional credit card. Most of the lenders consider a score below 500 as an extremely high risk and this is why it is most unlikely for you to get approved for these credit cards. As an alternative, you can try out getting a secured credit card debt. With thee types of cards, you need to put a security deposit as a collateral, mostly equivalent to the credit limit on the card.
If your credit score is 600 and above – Though it is difficult to get approved for a credit card with a score of 500 or even 550, once you break into the 600s, you might get easily approved for an unsecured credit card as well with some lenders. If your credit score goes above 650, you should face almost no trouble to get qualified for a credit card. With time, if your credit score improves and you break into 700s, you would be able to take advantage of all the benefits that card holders are entitled to.
---
Categories: Credit Cards