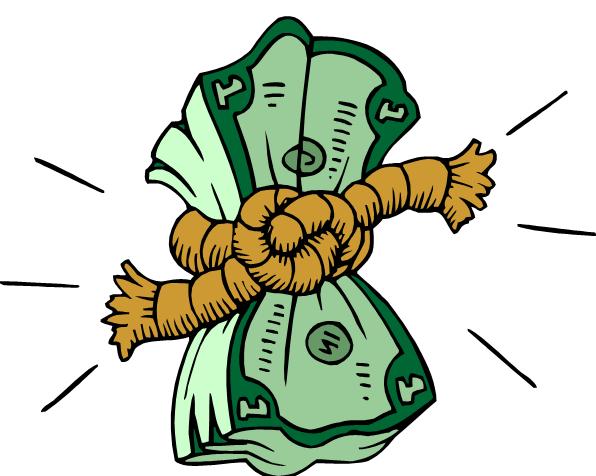 The rising cost of living is a matter that seems to provoke reaction in everyone – but lately the UK's population has been particularly downhearted by the apparent rising living costs that are not in line with annual salary increases in most sectors.
In fact, StepChange Debt Charity recently conducted a study which calculated the impact to society of "problem debt." Problem debt is debt that arises when you cannot meet basic household expenses and bills. According to their findings, 2.9 million people in the UK are estimated to have some form of problem debt, which could include some of the following:
Missed payments on energy bills, water bills, and house payments
Relying on credit cards to make payments
Continual letters from creditors demanding payment
The need for borrowing money to pay bills
Legal action
According to the StepChange study on their client base, there has been a 37% increase in people needing debt help or debt advice in the last year, and it is expected that there will be 20% more cries for help this year.
Many people struggle with a particular payment, especially if it is unexpected. For example, if a boiler breaks down or there is a sudden medical bill, it can be difficult to budget if you do not have savings to rely on. In this instance, many people seek lucrative internet "cash loans" (click the jump for an example of this from the Wonga website) , or borrow from family and friends. This can help plug the gap, but should only be used as part of a sensible debt repayment plan
Why do we find it so hard to save money?
The StepChange report found that 27% of people generally would not have enough savings to keep up with their essential bills for even one month, if their income dropped. Unfortunately, many industry sectors have been affected by salary freezes and even salary drops or in the worst case, redundancies.
Saving money can be difficult if your outgoings are already superseding your incoming finances. Any extra that can be put away may be used to repay credit cards, pay for Christmas or be quickly used up on childcare costs.
What to do if you're struggling with problem debt
Asking for a salary increase is not always possible, and is very rarely met with the response you'd like. Hard working people should not be afraid to ask for debt advice or free debt help, whatever the size of their problem.
Joanna Elson, chief executive of the Money Advice Trust, said, "Free advice provided at the earliest stage possible is the best way to limit the damage that unmanageable debt is causing, both to our lives and our economy."
Some free debt charities can help individuals and families by consolidating debts or by speaking to creditors and gaining extra time to make payments on your behalf. The key really is to act in advance, rather than letting your debts mount up even more. The longer you leave it, the worst things can become.
---
Categories: Credit