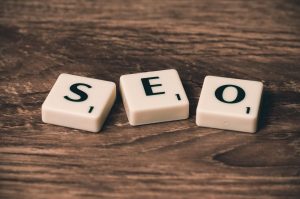 As you start your business as an Airbnb entrepreneur, you may start thinking of getting more bookings by optimizing your listing.
While there are over 7 million active Airbnb listings out there, it may be hard to cut through the clutter. SEO optimization provides an excellent opportunity to beat the market saturation, outperform competitors, increase the booking rate, and, eventually, get more profit. Airbnb SEO and the general comprehension of how the mechanism works – is one of the time-tested and proven methods to help your listing appear on the first page of Airbnb search results. At least, you will receive more views and inquiries.
The rest depends on your property details and the customer's choice.
What are the SEO services for Airbnb?
Search Engine Optimization (SEO) for Airbnb helps to edit the listing in accordance with the rules of the internal Airbnb search engine. The information in the listing is analyzed by AI, and the data is processed to pick the most relevant listings for the user according to the trip details, filters, host rating, property location, and additional details. Each listing is evaluated and positioned in the search results and it allows users to get the most relevant listings first. You can improve the SEO parameters of your listings to move them to the top of the search results.
Which services does SEO optimization of Airbnb listings imply?
You hire a team of skilled SEO specialists to improve the ranking of your listings. Here are the services they offer:
Analysis of competitors: checking out the most successful listings and adapting their SEO strategies to your case;
Visual SEO optimization: proper photos (size, quality, quantity);
Textual SEO optimization: adjusting the title and the description, inserting needed keywords and additional information;
Heading SEO optimization for a better CTR (click-through rate) of your listing, which improves the ranking;
Assistance in guest relationship management to acquire more positive feedback (responds and inquiries);
Assistance in price optimization – which is an additional parameter that impacts SEO;
Calendar adjustments, response automation to shorten the response time and get a Super Host title;
Proactive work with the Wishlist option.
Tips on SEO optimization of your Airbnb listings
Pay special attention to the price strategy: vacation property listings with adequate, dynamic and relevant pricing are shown higher in the search results. One of the most effective ways is to use Airbnb management software is to automate the process and make it more effective: the system will compare the prices of competitors, consider the season, the averages, the demand – and will suggest a balanced pricing option. Read more here.
Cut down the response time as much as you can: interestingly enough, SEO optimization on Airbnb depends on this parameter. Hosts with rapid answers get their listings to the top of search results. Just as well you can make use of an app for Airbnb short-term property management – it can save templates and set up auto messaging.
Timely calendar updates: careful and diligent hosts, who update their booking calendar and avoid any misunderstanding with customers can boost the position of their listing because the system values such responsible approach.
Be proactive with reviews: write an excellent review about the guest first, most of them feel grateful then and are ready to share their experience with others. Be attentive, polite, and super caring during their stay. You can store review templates in such an app as well.
Social network promotions: investing in your listing promotion on other platforms, especially social network platforms, can also improve the rating of your listing.
Maximum information provided right: make your listings informative, and make sure this information is properly structured, contains keywords, and, at the same time, is easy to read (and not intended for robots only).
Monitor canceled bookings: on Airbnb, it is important to have the minimum possible number of canceled bookings, because this parameter doesn't flatter you and makes the system consider you a suspicious host and drop the rating of your listing. It can be monitored automatically, and Airbnb professional assistants will help you if there are problems with this aspect.
Enable instant booking: it is unnecessary to stress the importance of this option. It is highly appreciated by guests, as it implies fewer questions, fewer inquiries, and demonstrates you as an experienced and reliable host. It also impacts the listing's position in the search results. What's more: it helps you avoid missed revenue, because there are dynamic travelers, who can spontaneously make up their minds about the place to stay.
The Bottom Line
You can either deal with Airbnb listing optimization on your own or hire professionals to do the job for you. Also, you can consider working with Airbnb management software to automate certain operations and save your time on routine tasks.
---
Categories: Earn Money Online