Most online business owners face trouble in making their website stand out from the crowd. The matter of the fact is that there are over 1.8 billion websites today, and the number is growing each day. Millions of these sites are online businesses that sell somewhat homogenous goods and services.
For a single product, there are thousands of online retailers. Creating a unique online presence in this context is necessary in order to capture attention of the target market. And one effective way you can do that is through animated videos.
What Exactly are Animated Videos?
Animated videos are affordable and effective productions consisting of a series of paintings, drawings, and illustrations that are videographed frame-by-frame. They are effective in capturing attention of customers and building your brand.
Whether you want to market your existing products or services, educate customers and explain your offering, or announce a new product launch, animated video is a great choice for your online marketing needs.
You should consider about adding animated videos in your arsenal of marketing tools. Here are four reasons why using animated ads created by animation studios such as Spiel Animations can be best for your marketing purposes.
1. Create a Unique Brand Image
With animated videos, you can stand out from the overstuffed online marketplace. The ads will allow your company to stand out and appear distinct. With an animated video, you can establish your position as a futuristic and pioneering company. People will love to associate with a company that is forward looking and innovative.
2. Improve Conversion Rates
Adding an animated video on the site will capture attention of online audiences. The animation can actually inspire people to make a purchase. The fact is that our vision is the most dominant sense, according to developmental molecular biologist, John Medina. Visual information is processed by the brain 60,000 times faster as compared to text. So, adding an animated video will help boost conversion rates thereby maximizing profits.
3. Increase Brand Awareness
Animated videos increase brand awareness among the online target audience. You can have a custom made animated video created for your company that can display important elements of the brand image such as the logo, slogan, brand colors.  This will result in maximum awareness of your brand.
4. Great Adaptability
Animated videos can fit different formats. They can be used on the landing page to greet your online audience. Also, you can have an animated video created for your social networking page such as Instagram and Facebook. The videos can be customized for banner ads making them look unique and capturing attention of target audience.
If you want to make changes to a live ad, you may want to have to reshoot using different outfit, actors, and scenarios. With animated ads, on the other hand, the required changes can be made easily. A profession animated video designer can back in and change the imagery whenever required.
Whether you are trying to sell online medicine, beauty products, or electro gadgets, you can benefit from using animated videos for marketing your products online. The possibilities are endless with animated, but only when you get in touch with an experienced animated video agency.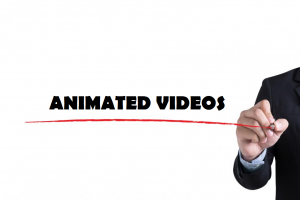 ---
Categories: Earn Money Online