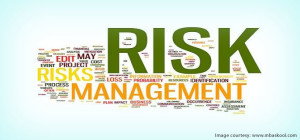 Money is a constant worry in the business world. You need to keep your costs of labor and processing to a minimum so that you can optimize your profits. From that standpoint, it seems like the most logical thing to do to help your business flourish financially is to cut down on the amount of labor and processing, right?
Not necessarily. It is good to keep those costs down as much as you can, but you also need to take a few financial leaps in order to bring in more revenue. One of those leaps is search engine optimization (SEO). There are many risks associated with the SEO business that you should be wary of, but also a few that you should take, such as the following.
1. Taking the Plunge
The first risk you need to take is to simply do it. There are risks in spending the money for SEO, and if you aren't careful, you can fall prey to those pitfalls. However, if you do your research, you'll find that the benefits of SEO far outweigh the negatives, and one of the biggest and most important risks you can take for your company is to take the plunge and begin SEO processing.
2. Hiring an Outside Company
Many companies like to keep SEO processing within the company, but you'd be wise to hire an outside company. Unless you're a certified expert in the field, trying to keep SEO processing in-company will only waste time, money, and unnecessary man hours. Hiring an outside company may seem like a hefty up-front cost, but it will prove worth it in the end, as you get your money's worth through others' expertise.
3. Paying a Website Developer
If you take the plunge and hire an SEO company to take care of your content production, they will likely have services to help you improve your website. However, you may benefit from hiring a website developer to reconstruct your website. They can help you make your website more appealing to your audience and have it ready for all the content you'll be posting from SEO processing.
4. Online Marketing
SEO companies will develop most of your content for you, but it's always a good idea to hire on an employee or two to work with your SEO company to develop specific online marketing that the SEO strategists can use. This will not only help them get a better sense of your company purpose and wishes, but it will also give them high quality content to share.
5. Sticking With It
And finally, it's important to stick with it. It will take a little bit of time and money for you to see results, but if you're willing to wait it out, you'll most likely see results that will bring in revenue to pay for the SEO processing and more. Most companies see significant results in their rankings in as little as six months, and then reap the benefits from there. As you watch your rankings slowly climb, keep in mind that having your website rank higher than your competitors through SEO best practices is well worth the risk.
---
Categories: General