Building a successful construction business, even on a small scale, includes a variety of work, such as legal proceedings, completion of the required documentation, overseeing a large number of employees and also coping with purchasing tons of raw materials that often have fluctuating prices, construction sales and negotiation, and getting ventures set up potentially. The list of underlying variables is long, tedious, and quite challenging to maintain and oversee. All these activities give little to no room for marketing strategies to be appropriately planned and implemented.
Besides being different from most other industries and niches, the construction business still requires well-planned and executed marketing strategies to make it a success. Today, we bring you a list of 7 effective construction marketing strategies, which will not only expand your construction business but also set is as a dominant choice among the customers of the industry. Let's take a look.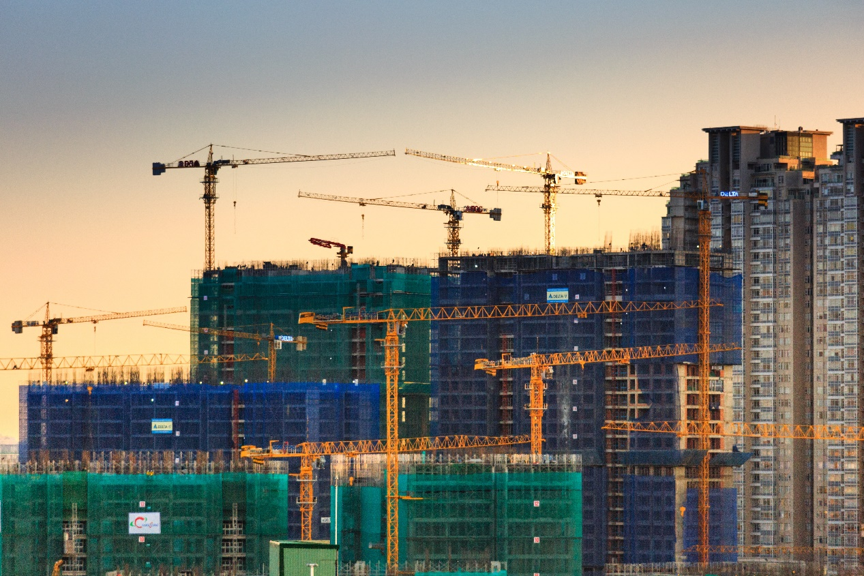 What Strategies Are Important for The Expansion of Construction Business?
Businesses require repairs, maintenance, and even routine upgrades to succeed. If you own a construction company, you should take some necessary steps to ensure the efficiency, development, and happiness of the clients. Here are seven simple steps to help you get started on establishing yourself as a giant in the industry.
Bring Your Business Online
Without going any further, it would be safe to say that the construction business is an offline business. You can't ever offer your services online or in the digital world. Construction services are always physical services. However, you need to showcase your construction business online because your clients spend most of their time online.
At any given point, your prospective customers spend a large part of their time on social sites and internet surfing, so selling your business online has become necessary. The first and the most important thing you need for the online marketing of your company is a competent website design and experience. This will not only help you with construction sales and negotiation but also with obtaining a favorable placement in the customer's mind.
You need to hire a professional web design and SEO company to create a rich, interactive, and SEO website for your organization. Online visibility can boost your business overnight.
If you want to go above and beyond in the digital world (as you should), try looking into some great construction estimating firms that can help you grow your company.
Find Your Niche
There are so many construction niches, genres, sub-genres, and fields. If there is something you're skilled in, let that be identified and showcased.
Promoting the business as outstanding in a particular niche, whether it's flooring or roof repair, is a great way to make sure that when the clients need new flooring for their house or their roof starts leaking, you're the one they turn to.
Even if you are a general contractor, though positioning your business as "the best" in specific genres and niches, you can still provide a broader range of services.
Marketing Automation for Construction Leads
Construction business isn't always about construction sales and negotiation. You will often find yourself looking for new clients, searching the online directories, and investing a lot of money in lead generation. Well, marketing automation is the perfect opportunity to expand your scope without overloading your current efficiency and workload. The general term applies to any digital sales practice, but it is more widely used in email marketing.
More precisely, the heavy lifting of automated email messages in converting a new lead into a customer and sending them towards your business is essential for your construction business to grow, expand and become the sought-after establishment in the industry.
Marketing automation, if performed correctly, comes with massive benefits for your business. You may set it up to deliver a sequence of automatic, regularly spaced emails that will both advertise your services and develop your reputation. Carried out correctly, marketing automation will also lower the time spent on personal outreach while increasing the conversion rates for leads.
Invest Some Time On Social Media Marketing
The digital space is moving rapidly. It is getting more complex day by day and is slowly making it increasingly challenging to stay on trend with the world. It is a vital thing for a building company to be visible where clients can easily find you. Construction sales and negotiation come later on in the game. The first thing is to bring more customers in, and you can do that by expanding your outreach with the help of social media marketing.
Social media marketing is an essential and elemental aspect of driving business development as you prepare for the road ahead. It would help you find the different user groups to sell to. Reaching out to new customers has now become both easier and less expensive. If you want the organization to be known online, you need to focus on social media marketing.
To free up time so you can really triple down on this task, consider some takeoff estimating services so you don't get bogged down in the estimating side in running a construction company, and are instead focusing on growing the business.
Construction Customers Referral Marketing
Current and past customers, who are satisfied with your construction work, are still the biggest ambassadors, spreading the word to their peers and associates about your services. It can be challenging to turn this fantastic word of mouth into a plan, but it is quite possible with the right tools and strategies.
Try formalizing the recommendation procedure, introducing it to the existing customers, and keeping it as straightforward as possible at the end of it. Offering enticing perks for your customers, such as formal and informal bonuses, preference service, or the opportunity, can help you become their favorite construction company. Invest some time and money into offering rewards for spreading the word about your company and your offered services.
Cover Your Bases
Leave no stone unturned. From construction sales and negotiation to online visibility, from referrals and rewards to social media marketing, think of everything, and cover all your bases. It makes no sense to put all your eggs in one basket. Learn about modern strategies and invest equally in everything to maximize your outreach and customers.
Strategic Thought Leadership
You would be unwise to completely underestimate the power of leadership thought in the construction sector.
When potential customers are seeking business study solutions to their problems, they will look at all the modern regulations, policies, and trends in the building arena. From the used products to current laws and rules, they will try to study everything before moving forward. You have to bring the products in front of them with the right strategy, and increase awareness of your services.
Well-planned, well-executed, and well-thought strategic thought leadership can pay off in the long run and keep you ready for anything that the new developments and trends may throw in your direction.
What Do We Have to Say?
Getting ahead in any business in the modern and fast-paced era is a hard thing to do. However, with the help of right and carefully planned strategies, you can quickly leave your competitors behind in your dust and move to the top.
The strategies mentioned above will help you get forward and attract more customers without trying too hard. Equally distribute your resources, time, and money in all of the strategies, and soon your construction business will flourish and expand accordingly. Focus on construction sales and negotiations, social media marketing, leadership, and other strategies to get your dream success.
---
Categories: General