When it comes to running your business, it is essential to accept different and secure payment systems and to bring in money from different locations and point of sales. In a traditional business, you might just accept payments right at the register, inside of a brick and mortar location. However, business has changed drastically in recent years which is exactly why you need to be open to selling products in a variety of ways. After all, the more locations you are willing to sell your goods and services the more money you can bring in, the more clients you'll make and the more luck you will have with expanding your business practice. You just need to know what sort of payment systems options are available to you and what each is able to do for you.
Store Register
This is the go-to point of sales system for most businesses. It is where a customer physically walks into your store, selects what they want and pays for it at the register. You are able to accept the payment, whether it is a credit card, debit card, check or cash and complete the transaction. Of course, it is up to you to decide what forms of payment you accept but it all runs through this POS. Now, there are other payment gateways available to you, and with a properly set up system, all of the forms of payment run together, which makes it easier to monitor and to stay on top of. In some cases, this might be the only POS you need, as you might just sell some local goods through the store front. However, if you are able to sell your products in more locations, you should take advantage of it while you can.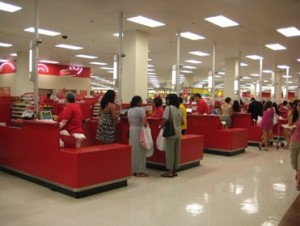 Image Courtesy of upload.wikimedia.org
Internet Sales
Many companies now sell more goods over the Internet than anywhere else. Even if you started out as a traditional business, selling through your brick and mortar facility, expanding to the Internet is a wise decision. Instead of only accepting payments and making sales through the store front, you are able to create a digital, Internet store front and this is going to make it that much easier for you to make money and to reach more customers. After all, the more customers you have the more money you make and the more money you make the faster you can expand your business practices. With the proper payment gateway, you can have the payments you receive through Internet sales deposited directly into the same account as your store POS, which makes it far easier to monitor where sales are coming from.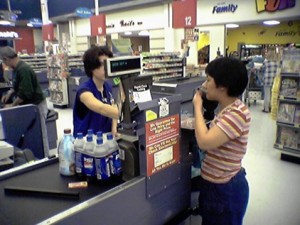 Image Courtesy of upload.wikimedia.org
On the Go Sales
This is one of the newer forms of payments and it is one you should consider. There might be times where you need to receive payments while you are out and about. Perhaps you sell a product to a customer when away from the store and you need a way to charge your customer to make sure they are billed the correct amount. With an on the go sales system, you can do this. It is possible to accept payments through your mobile phone or tablet and either enter in credit card information or you can swipe your credit card with a portable card reader that is connected to the device. Whatever it is though, if you have the potential of making sales while on the go, this is something you should consider and it is something that can greatly improve your business. So, the next time you are looking for a new payment gateway, make sure this option is included.
---
Categories: General