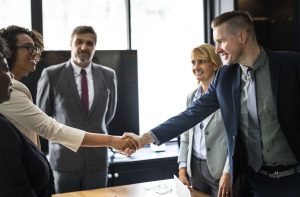 All job markets are highly competitive, so you as a job seeker have to do your best to enhance your career. If you check the Internet, you will probably find numerous articles that offer advice for the persons who are looking for a new job. But when it comes to the persons who are already employed, but want to enhance their career, there is small or no information. Nowadays people are in a constant fear that they will lose their job, because companies worldwide have started to cut back their employees. Nowadays people do not even consider the option of growing their career, because they are stressed out by the idea of keeping their present job.
Understand the type of business you are trying to grow
When you want to enhance your career, you have to clearly understand what the vision of the company you are working for is. Understand what the rage of services and products the company looks forward to offering, and try to find ways to help your clients recognise the brand as one of the leading ones on the market.  Determine what the mission states of your business are, because it will help you set clear and direct goals.
Set reachable goals
The majority of people set annual goals, but a year is a long period of time, and it is quite difficult to establish achievable goals. If you want to reach your goals, then you should establish some smaller goals. You should set goals daily; in this way, you will be able to perform your daily work, more effectively. You should daily ask yourself what you could do to elevate your work. Can you use your skills to help the company grow? You should consider your skills, the needs of the company and set goals.
Once you have established what your goals are, you should determine the deadlines. When the deadline comes, you should check the state of the project. Have you managed to complete it in the established time? In case you did not manage to complete it, you should check its progression level.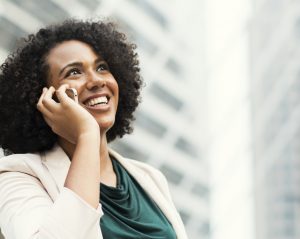 Focus on strategically thinking
In order to grow your career you have to determine what resources your company has. When you want to create a plan for your future, you have to make sure that it is aligned with the leadership strategies of the business you are running. If you want to become a leader, then you will have to grow your executive presence and to assess the strategies your company uses to grow. By understanding its business model, you can work with the capabilities of the people.
Ask for feedback
It is crucial to ask for feedback when you want to enhance your professional career. Only by understanding, what the other's people impression of your work is, you will manage to become successful. Get feedback all the time, it does not matter what projects you have finished, and what tasks you have accomplished, you should always ask the persons who are involved in the same activity for feedback. In case you organise meetings regularly, you should ask the persons who are taking part in the events to offer you feedback. In order to help them offer you useful information you should write down some questions not to forget to ask them something important. You can learn from the answers they offer. It will help you be more productive and it will increase your performance. If you have not done it until now, you can try it, you will see how many things you learn in a short period of time.
Invest in your reputation
The best strategy you can use to enhance your career is to build your brand. Many times people consider daunting to grow their brand, because it requires a lot of time. But growing your personal brand is one of the quickest ways to grow your career. If you consider that you lack some information in the domain you are working for, you should start getting tuition lessons online. You will save time, because you can do it from the comfort of your house, and you will improve your skills and knowledge. Pay attention to the way your social media profiles look, and what information you offer, because when someone is interested in finding more about you, the first place they will search details is the Internet. If you update your LinkedIn profile constantly, and you share with your network the new skills you have acquired, they will consider you a reputable professional in your domain.
Find a mentor
If you want to become an expert in the industry, then you have to consult yourself with persons who have plenty of experience in the same domain. Some persons consider old-fashion to ask someone to become their mentor, but it is one of the most useful tips, you can get. You can truly use their expertise to become yourself an expert. A mentor not only that will help you grow your skills, but they will also offer your professional guidance. Also, the mentor has great connections not only in the domain you are working on, but also in other industries, and once you will become their apprentice they will help you build your own network. They will introduce you to the persons they appreciate in the industry, and will help you build connections.
Be curious
When it comes to growing a career the best way to do it, is to be curious and try to find as many details as possible about it. The tendencies are in a constant change, in all industries, so you should put yourself in the position of a student from time to time. Study the industry and the company you are working for, and learn new things as you would prepare for a final exam. In case you have questions, you should ask them, because there are definitely professionals who can offer their assistance. Also, you should maintain a friendly relationship with your customers, because they can offer you insights on what changes they would like the company to make in the future. Do not be shy about sharing your values and ideas with your colleagues and leaders.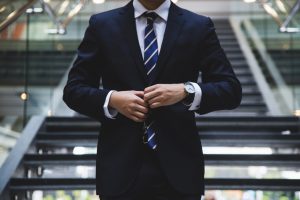 ---
Categories: General