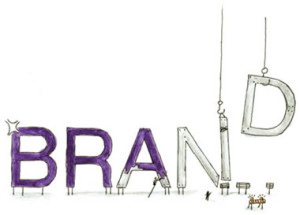 Branding is one of the most important parts of a business' success. Regardless of industry, building a recognizable brand is key to a business reaching the public consciousness. Branding inspires customer loyalty by establishing credibility. By branding properly, you can keep old customers coming back and bring in new ones without changing a thing about how your business operates.
However, marketing can be expensive. There are many strategies for determining your marketing budget, but for many small businesses, the main marketing budget guideline is "as low as possible." Fortunately, there are a lot of great ways to successfully build your brand on a tight budget.
Make Promotional Materials
Custom promo products are one of the best ways to expand your brand. By inserting your logo onto a variety of different objects, you'll gain everybody's interest — people love free things, particularly if they're aesthetically pleasing.
Promotional products can be ordered according to the details of your brand and the confines of your budget. If you're not able to expand your order one month, you can simply adjust to your needs. You can also make different products according to the kinds of events you're traveling to. If you're a restaurant going to a food festival, custom shirts, magnets, and water bottles are a great way to bring in business and solidify your brand.
Make Partnerships
Is your business new or small? In the age of communication, there's no reason for you to go it alone. One of the best ways to quickly expand your brand's audience is to collaborate or partner with another business or organization. Sometimes, a larger brand may even foot the bill for a big event that can explosively grow your business in a single day.
The ability to make diverse partnerships is important for a business owner. Choose partners by considering where you want to expand your audience. If your business is in the health industry, partner with a charity run or gym in the area. People interested in your partner will find something interesting in you, and you will attract new customers with your brand.
Use Social Media
Most prominent social media platforms, like Facebook, Twitter, and Instagram, are free to use no matter the size of your business. Social media is also one of the best arenas for customer conversion. Millions of people have profiles on social media. By posting interesting, useful, inspirational, or cute content on your business' social media page, you interest your fans in hitting the "share" button. Your business has the chance to see many new eyes every day.
Conclusion
Building a brand isn't as simple as it seems. However, the shrewd businessperson who knows where to invest their energy and funds can pick effective, affordable branding strategies.
---
Categories: General