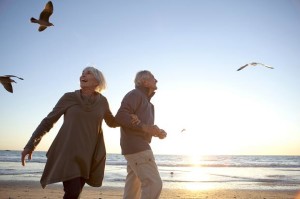 The dream of everybody who has spent the bulk of their adult life working hard is to be able to relax in retirement and see the world in a slightly different way. The formative years spent building a fund have been replaced by second wind full of, hopefully, enjoyment and freedom. To achieve this idealistic vision, it is likely you will need to budget and plan your way towards it. Unless you're lucky enough to have a highly lucrative job or a lump sum bonanza such as a huge return on an investment or Lottery win, you'll need a strategy. Here, we'll try and help you towards your ultimate goal.
1)       Get a plan. The word 'budget' evokes an image of scrimping and saving and doesn't exactly stimulate excitement. So let's call it a spending plan. Get a knowledge of what you're worth, what your investments and pension policies return, and use the information to craft a spending plan which works for your desired lifestyle. Retirement should be about fun so make sure to budget for plenty of it.
2)       Get the most out of your banking and investments. This sounds simple and nobody willingly will let their assets sit and not grow. To save sensibly you'll already have accounts such as ISAs, but are you using the best one? Scour the market, seek out money saving experts online or in person and see if you can get more out of what you already have. Balance transfers, higher interest accounts and investment opportunities await.
3)       Know your options with your pension. You may be looking for a cashflow boost as you approach retirement. Releasing some equity from your pension fund is not without its risks but it could work for you. The rules and regulations do change in terms of how much you can withdraw, so seek the help of an expert such as Sell Pension.
4)       Manage your cashflow. Your incomings and your outgoings will determine what you can save, and you need to pay close attention to them. As we just mentioned with the pension release option, you may occasionally find yourself in need of a cashflow boost. By keeping records at your fingertips of what you need to ensure a steady, healthy cashflow you can take a further step towards a stress-free financial future.
---
Categories: General