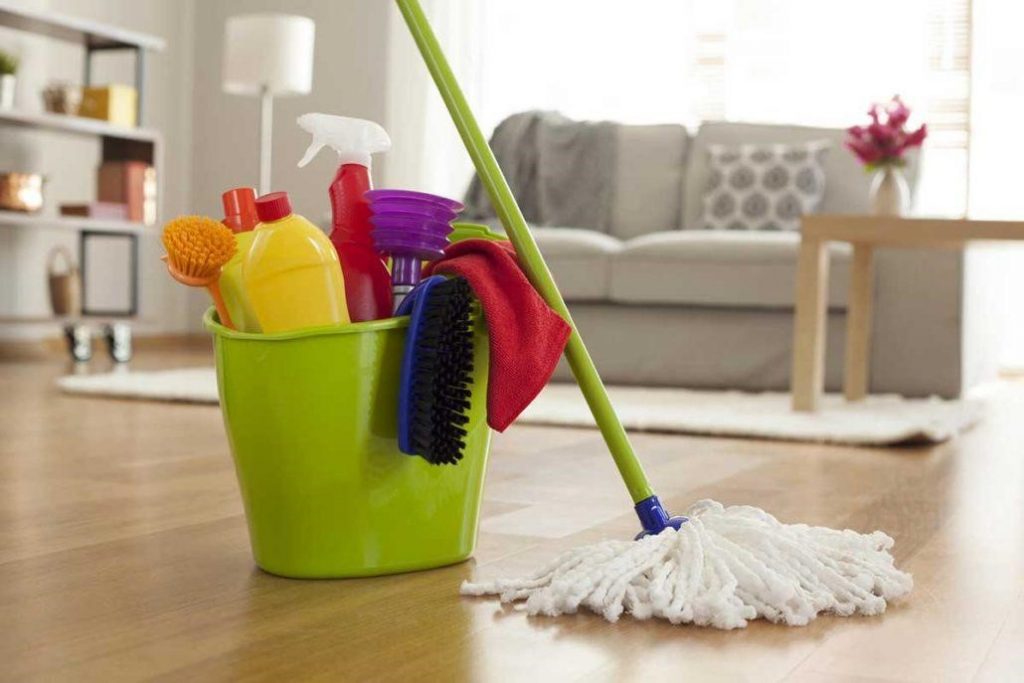 When you register your property on Airbnb short-term rental platform, you expect it to be a popular pick, get positive reviews, and, surely, bring the desired income. To ensure a steady influx of clients, it is essential that your house or apartment is in excellent condition and immaculately cleaned. An untidy, neglected home will not attract good, payable tenants, or even if it does, people may leave unfavorable comments all over the Internet, tearing down your reputation and ditching your business.
Some Airbnb householders decide to tackle the cleaning chores themselves, but with back-to-back bookings, last-minute reservations, and simply full-time jobs and lots of family and social commitments to devote enough time to, hosts just limit the availability of their property for rent, thus losing potential incomes. Therefore, many owners find it wise to resort to professional Airbnb cleaning services.
Some believe they can easily hire a maid to delegate to them all of their cleaning and laundry struggles, while others allow the Airbnb professional cleaning companies to take over the reins of keeping the vacation rental rooms picture-perfect. Which option promises a greater value?
Outsourcing your Airbnb cleaning errands: a maid or a cleaning management service?
When it comes to outsourcing your Airbnb cleaning, you need to decide between bringing a maid and hiring a professional cleaning management company. Both variants offer impressive advantages, yet not without some pitfalls.
Benefits of hiring a dedicated maid
You take the role of an employer granting people an opportunity to work and earn.
Hiring a friend or an acquaintance to do the property cleaning promises some money savings as people you know will hardly charge much for their services.
It is not a blind choice: you can always read reviews and screen multiple contractors before letting a stranger into your property.
You can share your guidance with the cleaner explaining how you want things to be done.
Maids are ready to undertake the dirtiest projects if you are ready to compensate them generously.
Cons of having a maid for Airbnb cleaning
The trust factor: property cleaning generally occurs when the hosts are away at work. When a stranger comes into your home while you are not in, you need to be 100% certain that they will perform with maximum respect and integrity.
It is just the single person to give spit and polish to the entire property. If it is just one cleaner that comes to tidy-up, there is a big chance than many nooks and places will simply get overlooked or skipped ending up in unpleasant reveals when a guest will be moving in.
The maid may fail to do the things your way. You might be very specific when it comes to home cleaning, especially if you often do the housekeeping deeds by yourself. The maid outsourced through an ad may do things "not your way", causing undesired stress and annoyance to you.
Benefits you reap with an Airbnb qualified cleaning management company
It takes the stress away as you have peace of mind that your property is cleaned to a very professional level by vetted and well-trained contractors.
Cleaning experts are equipped with pro-grade products and special household chemicals to leave your property not only spotless at the surface, but sterile in terms of microbes, dust, allergens, and fungi in all the hard-to-reach places, especially in our day and age of pandemics and virus scare.
Mentioning professional cleaning on your Airbnb advertisement boosts your credibility and gives you a right to justly charge a higher fee for your rental property.
The personnel of professional cleaning companies is usually fully insured to bear responsibility for any accidental damage caused by their reckless negligence or non-competence.
Reputation-conscious, reliable cleaning management companies have stringent screening and vetting procedures to check the applicants' background before accepting them for employment, which gives you extra heartsease that your property is in safe hands.
Your property is spruced to shine and impress by well-trained, seasoned cleaners. In realms of severe competition, cleaning companies fight for every customer, doing everything in their ability to win the client's loyalty. It means that your rental property will not only be cleaned with prowess and diligence, but that you would also receive special offers, bundle packages, and huge discounts from the service provider to keep your home cleaned from top to bottom without paying too much.
Possible disadvantages of getting a trusted Airbnb cleaning company
The cost. Enjoying pro-level cleaning comes at its price that is generally a bit higher than the services of independent maids. But the results are often way greater, which ultimately increases your chances to receive the cherished five star ratings with all the cool perks that come with an excellent reputation on Airbnb listings.
How much does a professional Airbnb cleaning service cost?
Genuine quality cannot be cheap, however, the ultimate fee for top-level cleaning will entirely depend on several factors including:
The scope of work;
The number of properties to take care of;
The frequency of cleaning;
The number of cleaners involved.
Make sure to compare quotes of independent cleaners and professional Airbnb management service companies to get the most bang for your buck. Generally, standard tidying up of a 3-bedroom house without extras will cost you between $250-500, but it varies with location, type of house, etc.
How to quickly verify an independent maid?
If you opt for an individual cleaning contractor to tart up your short-term apartment for rent, make sure you pay attention to the following details:
Previous experience, background, and testimonials;
A maid's availability and workload;
The guarantees and results the maid promises to deliver;
The responsibility a maid will take in case of accidental damage to your property;
The way a maid communicates and conducts during a discussion of a deal;
The way of getting in touch with each other and preferable contact hours;
The cleaning products the maid uses, make sure they are of the green status.
---
Categories: General