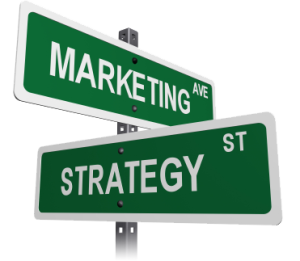 If your promotional budget is tight and you are looking for other alternative ways for costly advertising methods, such as billboards and TV commercials then guerrilla marketing with promotional products might be the right choice for you. This marketing strategy is especially ideal for small business and generic brands to spread the word about their products or services in a creative and inexpensive way.
One of the guerrilla marketing techniques that you can use to promote your business is to give out promotional items as gifts to potential customers. Nowadays, you can find millions of promotional items that you can use to market your brand. Promotional merchandise such as pens, T-shirts, coffee mugs, BBQ aprons, etc. are great for catching people's attention and maximise the exposure of your brand. According to promotional product experts of Australia, the trick is to find an interesting and useful product that is relevant to the target audience of your brand.
For example, if you are marketing to sports fans, you might give out promotional baseball caps or stopwatches. If you want to reach health and beauty obsessives, you could give out sunscreen and lip balm, or branded manicure sets. By carefully choosing items that your audience will appreciate, you have a better chance of getting your brand in their view on a daily basis as they keep the product at home or work.
In most cases, your promotional item will leave a lasting impression on the recipient because you have personalised it with your brand name, logo and slogan. When you give out custom-madeitems,you canelicit a particular emotion from the person you are marketing to. You can expect the recipient to feel gratitude, curiosity and a positive feeling towards the giver of the gift. They will remember your brand and feel gratitude again every time they use the free product. They will also remember the name of your company, so even if they do not have a need for your products or services straight away, they will know where to go when they do.
In promotional giveaways, the element of surprise is keyespecially when the recipients least expect it. If a person is out with their friends, and they are approached with a gift, they will most likely be pleased, as they would not have been expecting it. The freebie becomes a talking point within the group, and if it is branded, your business willbe remembered and discussed. The generated buzz for your business is most likely to be positive, as you have just given them a surprise gift. And who doesn't love a nice freebie?
One of the benefit of using promotional products as part of out of the box marketing campaign is that it is more subtle than the big marketing campaigns concocted by huge companies with massive marketing budgets. Also, promotional giveaways communicate a subtle message about your business/product to the recipients and in most cases they won't be aware that they are being marketed to. When you surprise someone in public with a gift, you are not only giving them something they want, but you are also raising awareness of your brand at the same time.
---
Categories: General