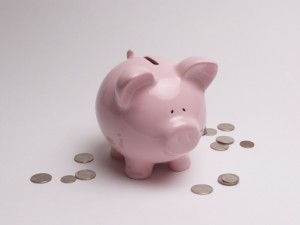 Planning an event is a big responsibility. Particularly if it's a work event, a wedding, or another important function, it's important the event go well. Many people planning events are more concerned with how the event turns out than anything else — and this is a good attitude, since planning an event distractedly or half-heartedly can only lead to disaster.
However, some of us aren't lucky enough to have bottomless budgets when it comes to planning our events. Planning a successful event is one thing, but planning a successful even while adhering to a tight budget takes a whole extra level of care and expertise.
Looking to plan your event without burning a hole in your wallet? These tips can help.
Careful with Catering
Most events need food to really get the party going. However, a common mistake for event planners to avoid is buying too much food. Not only is this a waste of money, but as often as not, this food only ends up in the garbage. This is wasteful, and something you as an event planner should take care to avoid.
Predicting how much food you need isn't an exact science. Consider the duration of the event and how many guests you are expecting. It's important to require people to RSVP, or you'll have no reasonable idea of how many people will turn up. Some events have multiple courses — but consider that your guests probably won't notice if you skip the pastry course. Limit the catering to something that will make your guests happy without going overboard. You can save a significant amount of money.
Compare Quotes
If you're looking for a catering service, or a venue, or transportation, or any other service for your event, it's extremely important to shop around for the best price. Don't get just two or three quotes — get as many as possible from local businesses supplying the service you need. Take into account what you're getting for your money, and get an idea of what the average cost for the service you need is.
Many companies will negotiate with you on costs. Particularly if your event is for a non-profit or is raising money for a good cause, some companies may give you a special deal. Negotiate effectively either way to ensure you're getting the best bang for your buck.
Do it Yourself
To stay within a budget while planning an event, you need some creative thinking. Try cutting down on your decorating costs by doing some or all of the work yourself. Ask volunteers or friends to help you and you'll find yourself saving a lot of money — and probably having fun as well.
While many parts of an event require professional services to run well, some parts can be done on your own. Figure out what they are to save money.
Conclusion
Event planning on a budget can be difficult, but the end result is rewarding. These tips can help you plan your successful even while saving big.
---
Categories: General