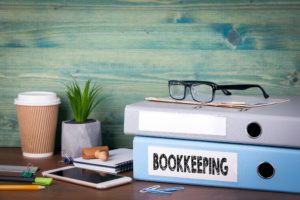 Image via www.thinkstockphotos.com
Starting a new business venture can be an exciting and challenging time. With so much paperwork, planning and budgeting, it can be had to keep track of the most essential advice. Below are a few key factors to consider when you're ready to press play on your own plans.
A Clean Slate
It's important to start your venture with a financial clean slate. Having looming debts or a series of unsecured lending woes is not good practice for a new venture, especially if you're hoping for easily-tracked finances. Consolidating any start up costs or looming debts before you open for business is the best approach (visit Latitude for debt consolidation). Tracking one, easy-to-manage loan with set installments makes for much better forward planning than trying to keep track of multiple, fractured financial missteps.
Build Your Case
Knowing where you're heading is an important part of starting up your business venture, as is forward planning for any crisis or misadventure which may come your way.
Preparing a business case or a business plan will enable you to have a map for your journey. Having a set of goal-posts and ways to counteract roadblocks will enable you to conduct your business with the knowledge that you can self-support and problem solve, and that you have a proven, strategised way out of trouble.
A business plan also helps if you're in the process of searching for financial backing or looking for investors. Having a clear, well-reasoned and budgeted outline for your business is a much better way to appeal to investors as it shows knowledge of the market, appropriate research of potential customer base, and reasonable financial nous.
Having a basic understanding of these factors will lead to fewer nervous investors when sums of money or other uncommitted bequests are made for your benefit. It will also help keep all of your important issues in a row; permits, taxes, projections and goals.
Budget Like A Professional
Budgeting and accounting for your business in a professional and well-documented way will mean that your records are easy to read and hard to misinterpret. For taxation purposes, it's important to create a system for sorting your finances which keeps track of all incomings and outgoings, including receipts for cash transactions. Make sure you collect and mark any loose documents and put them in time period appropriate storage.
Tracking your financial comings and goings will also be easier if you have a frequently updated budget. By doing so you can learn to understand any unfolding patterns in your business, and take (proactive) action when a downturn begins. You can also use these patterns to create effective marketing around popular products and services, knowing that a customer base and market is already established.
If your own accounting skills are lacking, seek the help of a professional. A good accountant can save your business a huge sum of money while constantly on the lookout for any efficiencies. If you're wanting to upgrade your own accounting skills, consider investing in a program designed for small business finance and taking a short course in its use to gain proficiency.
Know Your Market
Some general advice when taking a leap in any new direction is to read widely. Proactively study your industry and your intended market and attempt to understand any larger trends as they emerge. Ask yourself about what drives your target market, and find out as much as you can about any similar competitors.
Ask questions about your competitors; which areas of their business work, and which can be improved? Are there any customer service pain points which you can avoid? Are there any efficiencies you can create which will drive traffic to your product or service. Proactive thinking and reading are skills you can develop now which will serve you well throughout your business life.
Forward thinking, business planning and clever debt management are just a few of the ways you can get your exciting new venture on the move and in the right direction. Setting realistic financial projections into place and sticking to clearly budgeted plans can help your business succeed where others go into the red.
---
Categories: General