Generally speaking, there are two types of casino player. The smallest is those who are serious casino players, who have their own strategies and go to a casino with the intent of trying to win big. The larger group are pretty much the opposite to that, they want to go and have a good time, not lose too much money and their main aim is to enjoy the experience. Many people are like this, and if you are in this group then something you will always be thinking about is how you can play safely inside a casino, and not lose too much money while you are doing so.
Set Spending Limits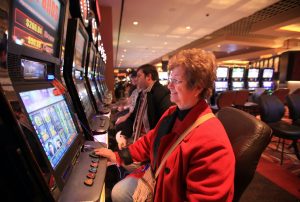 If you are heading for a night out inside a casino with friends, or you are playing at home inside your favourite online casino then this can be done, and it is the first important step to ensuring you don't lose too much money.
Set a spending limit and stick to it. This requires discipline, but it is the most important part of the night for you. If you are not too interested in winning, and you only want to have a good time then stick with the money you agree with yourself, and if you have any winnings then you can always reinvest that and spend if you want to, this is generally what a lot of casino players do.
If you are going out for a night inside the casino, then keep cash separately to that what you will be spending on food and drink, ensure you have a betting amount that is separate to the rest. If you are playing with chips on a table game then a good way to do this is to change your cash into chips at the start of your evening and play until your chips have gone, adding no more to the total.
If you are playing online then simply deposit the amount you want into your account and don't add any more. If you feel like you would struggle with that then many casinos will allow you to add a deposit limit to your account, which means you can only deposit a set amount of money per week.
Try Not to Mix Alcohol and Gambling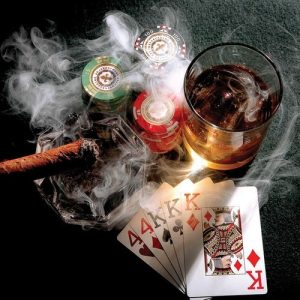 While many people like to have a drink while they are relaxing and playing casino games, try to limit your drink and not have too much. If you do then you are likely to make two errors during your time playing.
The first is that you are likely to make a poor decision when playing your favourite casino games. You may only be playing for fun, but winning is fun and if you want to give yourself a chance of winning then try not to cloud your judgement with alcohol.
The second is more important and could cost you more money than you had planned. If you are drinking then you are more likely to feel that you need to chase your losses, which could result in further deposits into your casino site, or more spending inside the casino, and that will lead to even bigger losses.
We all want to have a good time when we are playing casino games, and having one or two drinks while you are doing that is fine. However, any more than that and you put yourself in a position where your judgement could be clouded and you are either not playing to the best of your ability, or you are making additional deposits and losing more money than you intended to.
---
Categories: Lifestyle