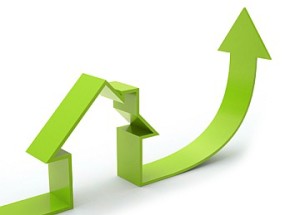 Homeowners are always looking for new ways to improve their property values, and create the home of their dreams. Major renovations and remodels can be very expensive but homeowners do have some inexpensive options to increase the value of their home. Here are some great tips for homeowners on any budget:
1. Paint
Painting is a really cheap way to add value to your home. It's also a job you can do yourself with a good ladder, a few painting supplies and some elbow-grease. Painting the exterior really ups the curb appeal and adds real value. Even if your not planning on selling your home, a new paint job can really change the look of your home inside and out.
Painting is a great way to make a old home feel brand new, or change the look entirely. A bright purple house or room will feel much different than a hot pink house or room. Color is important so choose wisely. Be sure to consider your neighborhood when picking an exterior color scheme. You want your home to be an extension of yourself but an eyesore.
2. Landscaping 
You don't have to hire a landscape architect to spruce-up your property. There are many things you can do in the yard that can increase the value of your real estate. Even minor landscaping can increase a homeowners' real estate value.
Plant a tree. Most trees are pretty cheap. You can pick up a young fruit tree for under $40. It might take a couple years before it bears fruit, but it will bear value right away. When choosing a tree for your home consider the maintenance required to keep that tree alive and your sanity intact.
If a tree takes a lot of water and water is expensive or you live in drought areas, that might not be your best choice. Also some trees are very messy and shed massive amounts of leaves every year. If regular yard work is not your thing choose a tree with low maintenance.
When planting a tree be sure you don't plant it too close to your home. Some trees have large root systems which can cause damage to your home or foundation. These kinds of damages can be very costly so be careful when planting.
New grass is a great way to add value to your home. If you have a good yard that just needs a little love, you can seed or reseed very cheaply. If you have large patches or need all new grass right away, you can buy it in ready-to-plant rolls and literally just put it down. Having a lush green healthy yard can make your house look amazing.
3. Add a new structure
Adding new structures to your property can really up our real estate's value. Major structures or those connected to your home will most likely require permits, a general contractor, lots of construction time and lots of money. But this is not your only option.
Many home owners are taking advantage of prefab metal buildings. These are "kits" that come ready to assemble. All the measuring, cutting, and welding is done at the factory. The pieces are then delivered with step-by-step instructions. These building are like large erector sets and easy to construct with little to no construction knowledge.
New structures can be really valuable, adding square footage, storage space, work space, and car space. These additions can add significant value beyond the initial investment. Before building any structure be sure to check your local building regulations, and laws.
4. Upgrade Small Hardware & Home Appliances
This tip is for rooms like bathrooms and Kitchens. Any upgrades you do to a kitchen will add value to your home. You don't have to buy all new appliances to add value to your home. Small upgrades can go a long way. Replacing stained and chipped sinks, old dirty microwaves, and broken handles are all inexpensive ways to upgrade your home.
New hardware can really change the look of dated or broken down drawers and cabinets. Hardware can get expensive but not as expensive as rebuilding your cabinets. New hardware can make it seem like you rebuilt your cabinets. You can find a million different styles and materials at cost effective prices, so do some shopping first.
5. Floors
Carpet gets old and dirty and wood gets old and scratched. If homeowners are looking to add value to their homes they should consider the floors. New carpet will make the whole house feel brand new. When picking carpet consider your life style. Long shag carpet might not be your best option if you have high traffic areas or animals.
Pick a color which matches your paint. Picking custom carpet colors can make it seem like you had a professional designer for every room. It's a little touch that many people overlook, those little touches can increase the value of your home. If you are planning on selling your home choose colors that have universal appeal.
If you have wood floors rent a floor sander and buy a can of polyurethane. In one weekend you can return the shine and luster of any wood flooring to its original glory. New flooring is big money. If you can redo your floors yourself, you can save money and substantially add value to your home.
---
Categories: Real Estate