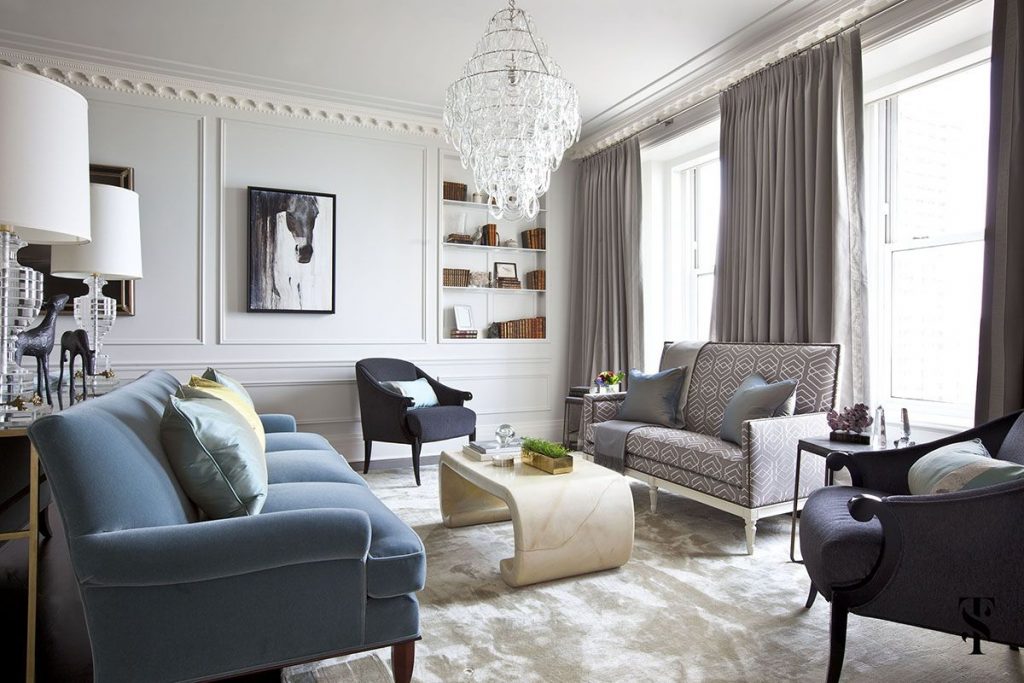 Whether you're looking to elevate a corner in your office, or you're looking for luxurious decorative ideas that'll make your entire home look and feel all the more expensive, sometimes it can be challenging to get it right, especially if you're a novice. So how do interior designers seem to get everything just right without spending a massive fortune? Sure, they studied the trade and cut their teeth at prestigious design schools, but that doesn't mean you can't take a cue from them while using that inspiration to your advantage. Lucky for you, the interior design team at Décor Aid has shared some enviable takes on making your home look more expensive without breaking the bank.
BEGIN WITH THE FOUNDATION
Before you begin updating the furnishings and decor in any space, it's a smart practice to begin with the foundation of the room – it's flooring. By updating flooring with either new rugs, a proper buffing, or a completely new finish first, you'll have a better starting point that will guide you through the decorative process. And, in turn, you'll be surprised at how quickly and effectively the flooring will instantly update the space.
REFRESH YOUR WALLS
A fresh coat of paint is another quick and effective way to elevate any space, and even better is the fact that just about anyone can repaint a room on their own, and it's incredibly inexpensive to boot.
And while there's nothing wrong with going for a classic white or neutral shade, add more depth with the unexpected. This could be via a striking accent wall, a painted panel in a mix of vibrant hues, or even fresh wallpaper.
INSTALL FRESH MOLDINGS + ARCHITECTURAL ELEMENTS
New moldings, panels, and trim are a savvy architectural route when looking for a more luxurious feel in a room. Easy to source and not too challenging to install, new trim details are certain to provide a deeply luxurious effect. Pre-cut panels are also another way to help define slim, high-traffic areas while guarding them against everyday wear and tear. For an endlessly elegant take on refreshed trim and detailing, a high-gloss or matte black will lend a space an Art-Deco feel that'll look chic for years to come.
BRING IN HEIRLOOM PIECES
If you're looking to save money while bringing in quality furnishings that have and will stand the test of time, secondhand and vintage furnishings are also sure to make any space feel more unique and well-judged. After all, they simply don't make furniture as well as they used to, no matter what price point.
And besides enjoying the thrill of the hunt in antique and vintage shops, do ask friends and relatives if they too have any unwanted furnishings that could come in handy for your space.
ADD HIGH-SHINE METALLICS
High-shine metallics, glass, lucite, and crystal are surefire ways to make a room look and feel more stunning while catching and reflecting light. And since the mentioned materials pair well with just about any design style, from the maximal to the minimal, you can rest assured that you won't waste too much time second-guessing yourself as they'll instantly make any room look more expensive. Plus, they'll help to make rooms appear larger and brighter than they actually are.
PLAY WITH TEXTURE
For a comforting and decadent feel, create layers on intriguing texture via extras like throws, pillow, and blankets that have a sumptuous feel to them. This will help add needed depth to a room that again, won't cost a small fortune. And since they are small add-ons, you can easily switch them out from season to season and as trends pass.
DON'T UNDERESTIMATE QUALITY ART
For a seriously decadent feel, statement-making focal points that'll double as conversation starters through refreshing art and sculptural pieces will up the luxury factor in any space while lending it hits of joyous color, and personality. In fact, think of expressive art as the requisite finishing touch for any room.
LET YOUR CURTAINS HIT THE FLOOR
When it comes to window treatments, the larger their scale, the more expensive they're certain to look. Even for a small window, go for a grand gesture by treating it to affordable floor to ceiling panels. This will make the ceiling look higher than it really is. You can also cover unsightly blinds in a rental with curtain panels or even give the illusion of an entire window of walls by covering a main wall in panels that should be kept closed.
EFFECTIVELY LAYER LIGHTING
If you've been simply relying on standard overhead lighting to illuminate a room, you've been missing out on creating a cozier feel with layered lighting. Instead of relying on one lighting source, do bring in sconces, table and floor lamps and place and install them at various heights to keep the eye moving and the room glowing with radiance.
Images via Pinterest

---
Categories: Real Estate