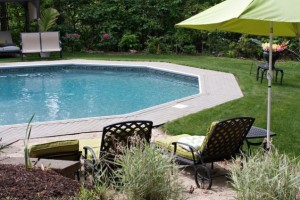 In today's market, a smart homeowner should take every opportunity to raise the value of their home.  You have a little bit of extra cushioning, but where should you invest your savings?  There are key places of any home that make a world of difference when marketing your home for sale.  Here are a few relatively cost efficient renovations that will help boost the value of your home.
Front Yard Makeover
There are so many simple ways to raise the curb appeal of your home.  For starters, you will need to make sure the area is well groomed.  Pull any weeds, and mow the lawn.  Add some color to your planting areas by planting seasonal flowers and shrubs.  Also, plant a tree.  Trees turn into investments if you plant them in the correct area.  They can provide shade for cooling in your home, and nurture the green environment of your yard.   Just make sure you don't place them too close to the house.  Rabid roots can wreak havoc on your foundation and plumbing systems.
Remove Paneling or Popcorn
Popcorn ceilings and faux wood paneling are the epitome of a sale killer.  People don't want to buy a home knowing that they already have a list of things to fix.  Removing paneling is very easy to do on your own.  Just pull them down and replace them with drywall and a fresh coat of paint.  When it comes to popcorn, well, it's probably the worst thing that can happen to a home.  Get rid of it!  It's somewhat of a timely process, but it's doable on your own if you want to save even more money.
Update The Kitchen
Because the kitchen is where so many family gatherings and Christmas dinners are held, it's typically very important to potential home buyers.  Outdated appliances and wobbly cabinet doors aren't very appealing.  You don't need to spend all of your money installing a deluxe kitchen, but a coat of paint and new hardware will liven up your old cabinets for next to nothing in cost.  Also, energy efficient appliances are just better all around.  They will help you and the future homeowner save money on electricity, and add a little bit of pizzaz to your old kitchen setup.  If you do have the funds to restore your kitchen, be sure to hire a competent contractor who will work with your layout desires.
Update The Plumbing
If your home is sporting old rusty pipes, you should get them fixed before showing your home.  Home buyers will notice these things.  Investing the money now to refurbish your pipes will save you money in the long run by escaping costly leak repairs. Big city plumbers see this type of job all the time, so if you don't feel confident enough to do it yourself, call a plumber in Los Angeles (or other major cities). You can usually get a quote for free!
---
Categories: Real Estate