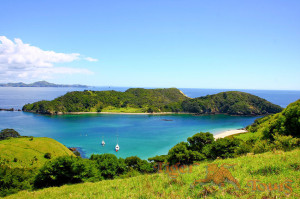 New Zealand might be on the other side of the planet (literally), but it is an idyllic destination that attracts millions of travelers each year. For some years now, it has also been a market of choice for wealthy individuals looking to purchase breathtaking residences.
Maurice Dabbah, the Swiss multimillionaire has acquired a domain of 26.9 hectares in the Purera peninsula of New Zealand for 2 million NZD.
The land he bought doesn't include a house, but the purchase gives him access to 1148 hectares of fully operational farmland, five beaches and a private port.
The beautiful area has one several awards for its environmental values and is therefore very much in demand.
Maurice Dabbah adds his name to a long list of wealthy individuals who bought one of the gorgeous properties New Zealand has to offer.
Dabbah's investment seams modest, though, when compared to the colossal mansions available on the market such as the one recently sold by Sotheby's International Realty which is going at a price of 51 million NZD.
This property, called Rahimoana, has a 25 meter long swimming pool, a billiards hall and a 1 km long private beach that is perfectly equipped to receive the biggest yachts.
The mayor of Far North, a city located in the… far North of the country, says he has no trouble with such acquisitions by rich foreigners. The only thing he wishes for is that the multimillion dollar deals wouldn't restrict the access to beaches for local residents, which he says has been the case for the past 30 years.
When he bought the costal residence, Maurice Dabbah committed himself to maintaining a special, public access to the beach. He also decided to sponsor a scientific research program in the region.
---
Categories: Real Estate