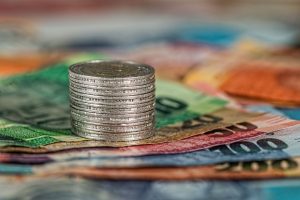 Although most real estate investors do not talk about this opportunity, UK hotel room investments have to be considered very profitable investments. They were always popular, ever since after the war, wealthy US citizens started to buy European hotel rooms in order to be sure these were available whenever they wanted to visit. Many years later, hotel room investments are still going strong. Here is what you should know about them.
Hotel Room Investments Explained
Running a small hotel or a B&B is definitely a great investment opportunity but most people do not have the money that is needed. Owning an entire hotel is not for everyone. However, owning one room in a hotel is an intriguing option that you might want to take into account.
The idea behind hotel room investments is really simple. You purchase a room in a hotel and receive the rental income when it is let. In return, the hotel management team runs everything and does all work, from cleaning rooms to marketing the hotel and taking bookings. Management takes a small part of the profit but you get the rest. If you carefully choose the hotel room you invest in you have a high possibility of getting very good passive income.
A Rapidly Growing Industry
Statistics show that the UK hotel industry is growing at a very fast rate for many years now. The official prediction is that this will continue to happen and the figures show record occupancy rates and increased room yields for the past 5 years as UK business travel increases.
A problem with many residential property investment opportunities is that fluctuations in the market tend to be high, but with hotel room investments this is not the case. In London alone we see an occupancy rate of 83%. The entire industry is booming so you have a lower risk to deal with.
Very Easy-To-Understand
Owning a room in a hotel is an incredibly simple investment option that is not at all tough to understand, even for beginner investors. All you have to do is:
Research destinations and select popular ones.
Select hotels that have good management and are properly located.
Discuss with management/owners and buy hotel rooms.
You receive income from the investment (normally around 8%).
You can sell the room as you see fit.
The most important thing with hotel room investments is that you want to find a very good management team that will take care of everything and will properly advertise hotel services for high occupancy rates.
Choosing How Returns Are Paid
Returns can be paid to you in various ways. This is actually a main difference between buying a hotel room and a buy-to-let property. You get to choose how to rent out the hotel room. You can choose to focus on short-term tenants or work the investment exactly as the hotel would – the deal structure determines return type made.
Personal Use
The last thing to remember is that since you are the owner of the hotel room you can easily use it whenever you want to. Basically, this is a timeshare agreement. The room is bought and you get to use it for a specific timeframe during the year. You can thus combine investments with personal wishes.
---
Categories: Real Estate