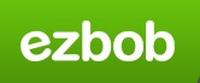 In the past 3+ years EZBOB has been servicing the SME sector with financing like no other alternative lender in the industry. In fact, since 2012 when it opened its lending doors, the company has grown so substantially that world has taken notice. Beginning as a provider of short-term lending to select small businesses, it is now functioning large-scale and offering the kinds of terms that even big businesses are beginning to take note of.
The key to the degree of success that Ezbob has is the industry leading online application and expedited approval processes. In the past, a potential borrower looking to apply for a loan understood that the application process took weeks in order to attain approval, and then more time to secure the funds. Ezbob recognizes that shortfall and guarantees its customers an approval decision and the funds within the hour of applying. Now that's fast and consumer focused. Speaking of a consumer approach to business etiquette, Ezbob has taken it to the next level in 2015 with an all-new promotion
Ezbob New Year's Revolution
Starting now and for a limited time, Ezbob has developed a new promotion that brings what used to be a standoff, non-consumer friendly and antiquated lending environment directly to the palms of the hands of its customers.
The New Year's Revolution.
Over the next 30 days and lasting until February 15th, customers that borrow from Ezbob will receive a scratch off incentive that can literally bring in thousands of pound-sterling for no additional costs. Borrowing customers receive a scratch card with a chance to win up £2,015! This is the kind of promotion that takes alternative lending to a whole new spectrum of customer focus and satisfaction and distinguishes Ezbob from the competition as a customer-first organization.
Another way Ezbob is extending its level of service is a new lending package beginning January 2nd. Businesses applying for business loans will now have access of up to £120,000 with a payment schedule of 15 repayments and an interest rate as low as 2%. Just another example of why Ezbob stands alone in the pyramid of alternative lending.
---
Categories: Credit