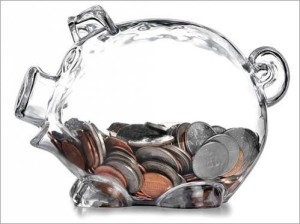 Any financial advisor worth their salt will tell you there are nearly always avenues for scrimping and saving, but there are also exceptions. There are some times when you want and need only the best, and the whole "you get what you pay for" mantra starts to ring true. From DWI attorneys to mattresses, there are both services and goods that are well worth the full price. If you try to go frugal here, you might end up paying for it in more ways than one down the road.
However, just because what you're considering might not be on this list, that doesn't mean it's not deserving of the full price. It also depends on what's important to you (like the best boxing gloves available might be a necessity for an amateur fighter, but not the person who takes the occasional group boxing class). Still, here are a few times everyone should do what it takes to get the best:
1. Attorneys
Any type of attorney, whether they specialize in DWIs, divorces, custody battles or adoption, should be the best in your area that you can afford (and then some). What if trying to save results in your losing in court, or what if there could have been a better resolution if you'd ponied up all the cash? Many attorneys offer options for payment, including payment plans with very low interest rates, so don't assume off the bat that you can't afford the best.
2. Doctors
Medicine may be a practice, but what would you prefer: The equivalent of a grad student or a Kindergarten being in control of your health? Internists choose to undergo additional training, so they're kind of like superstar general physicians. When choosing a doctor, WebMD has created a foundation to get started. Interview them and remember the goal is finding a mutual match (not simply finding the most convenient office).
3. Mattresses
You don't need to go with the most expensive Sleep Number bed there is, but bear in mind that mattresses can play a huge role in sleep quality and back health. Check out the National Sleep Foundation's tips on better sleep hygiene, starting with getting a doctor's recommendation on the best kind of mattress for you. A majority of older Americans have back complaints, and some of them could have been prevented or lessened with a better mattress. Nothing's more important than your health, especially when you can sleep your way to improvement.
4. Toothbrushes
Follow your dentist's recommendations on the best kind of toothbrush for you as well as additional care (how many times you floss per day, fluoride rinses, etc.). Your teeth are actually tied to a number of other bodily health concerns, from diabetes to heart health. Treating the results of poor at-home dental care can be painful, expensive, and really time-consuming. A majority of things like gum disease and cavities are actually preventable.
5. SPF
First thing's first: You really do need to apply SPF every two hours quite liberally whenever you're exposed to the sun's rays. This can be indoors or outdoors, regardless of how cloudy it is outside. However, the quality of your SPF matters, too. Keep an eye on the expiration date and read reviews from medical professionals for their opinions. SPF isn't just the best way to keep looking young, it also prevents skin cancer.
6. CPA
Your CPA is crucial for more than just tax season. They can help you save more of your money year-round, and remember that their services are also a tax write-off. Without a good CPA, you're simply not going to keep as much of your money.
Spend your cash where it counts. There are plenty of other avenues for saving.
---
Categories: General