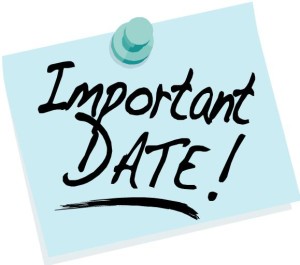 An AGM is all about showcasing your business to the world – reporting back to important members of the company, highlighting the past year's achievements and looking forward to the next with positivity and excitement. So what do you need to consider when planning your AGM to ensure that it is a complete success?
Have a checklist of the essentials:
They say that if you fail to prepare, then you'd better prepare to fail. There are few occasions on which this rings more true than in the lead up to an AGM! Make a list and share it with your co-workers and management teams to ensure you've covered all bases. Don't forget the small but vital elements – such as legal and company requirements and specifications which need to be met, a date and time, invites (including ensuring that they will be sent out to members with plenty of notice), health and safety and possible venue hire.
Having a business environment that is dressed to impress:
As well as the business itself, it's important to make sure your surroundings are looking spick and span because if not, it could reflect badly on you, even if you've got record sales figures to share this year. Any reputable plant hire company will know all about sprucing up a tired-looking boardroom or adding an impressive decorative touch to a venue for an important AGM. Plants are an understated yet striking addition to any venue or room – plus hiring them keeps costs low.
Refreshments:
 You don't have to put on food and drink – but it will be very much well received if you do! Make attendees comfortable and at ease with canapés, pastries or nibbles – you can make these available before, during or after the meeting. A three stage approach is popular – hot drinks, cookies and pastries to begin with, then a meal (either breakfast, lunch or dinner depending on the time of meeting) followed by drinks.  You can even incorporate food and drink following on from the meeting itself by putting on an after-meeting drinks reception or buffet. Of course if you're thinking of serving alcohol, it's a good idea to wait until after the important business proceedings have finished!
Stand out from the crowd and do something different:
For many people, the words 'Annual General Meeting' conjure images of boardrooms and conference tables with endless monotonous speeches, graphs and pie charts, and meaningless corporate lingo. However an AGM is a chance to show off and the previous school of thought is rapidly evolving to believe that they can (and should!) be fun.  Plan something innovative and exciting – for example, you could invite a speaker to educate your guests on an interesting topic related to your business, or have a mini-auction or sale for charity. We live in an age of cutting-edge technology, so why not engage your guests with a multimedia experience – hire a projector and speakers and use music and video to get your message across in a novel way. It's also pleasant and refreshing to share additional news from your business, which may not necessarily be a traditional part of the financial or corporate agenda – like individual employee achievements, community collaborations and any money raised for charity.
Involving your workforce:
Often AGMs are meetings only attended by the top ranking members and outside influencers in a business – but it can be incredibly beneficial to invite other members of staff to get involved too. Whether that's taking part in a presentation or display, or simply inviting them to mingle afterwards, it's a chance for them to really feel a part of an important meeting in the company agenda.
If you fancy freshening up your AGM proceedings with lush, green foliage, then you'd be wise to look at Gaddy's indoor plant hire Sydney. With 30 years experience, they're sure to be able to put together a package for your AGM!
---
Categories: General