When you're working within a budget, finding ways to make healthy and delicious meals that won't break the bank can feel daunting. But healthy eating on a budget is easy to achieve when you get in the habit of applying these four money saving tips to help you buy delicious and nutritious food.
Use Voucher & Discount Codes
One of the best ways to instantly start saving money on your food is to use promotional codes and coupons to get great deals on products you're already using. Stores like Ocado Online Groceries provide you a way to immediately begin saving money by allowing you to not only take advantage of voucher
and discount codes, but to shop at home and have your groceries delivered right to your door. Also when you frequently shop with stores like this you can collect reward points and save even more.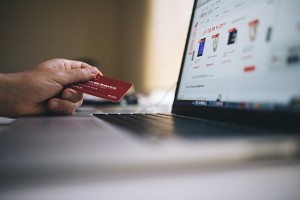 Buy Bulk
Many nutritionally dense foods can be bought in large quantities. Larger amounts of food do cost more than their smaller packaged twins and will present a greater upfront cost. However, buying these foods in large quantities allows you to save money, ounce for ounce. These foods are staples and can be used as the backbone for planning delicious meals that are good for you and your wallet.
Rolled Oats Rich in dietary fiber and iron, rolled oats are perfect for a warm and yummy breakfast of oatmeal, fresh fruit, and yoghurt to keep you feeling full longer, keep your blood sugar levels stable, and help lower bad cholesterol.
Dried Beans High in dietary fiber and protein, dried beans come in a wide variety of different types and flavors. Beans such as lima, pintos, black, red, and lentils can be easily purchased in quantities from one to even fifty pounds, enabling you to always have a good selection of this super food on hand to add to meals. Add beans to pastas and salads, mix a selection of beans together for a hearty soup, or blend together for a creamy dip for veggies and chips.
Dried Herbs While fresh herbs tend to get all the attention, dried herbs are available for a fraction of the cost and can last up to a year on your pantry. They provide just as much flavor and, since they're dried, provide greater amounts of vitamins and minerals. And since they're so much more cost effective, you'll be able to have a wide selection on hand so you can season any meal to perfection.
Make Meals from Scratch
When you cook your meals using whole ingredients, you cut out added preservatives and unknown ingredients that are common to processed foods. This can have a tremendous impact on your health as it eliminates those toxins from your diet -which increases the health benefits of antioxidant rich foods that you eat. You'll also notice that cooking from scratch provides you with meals with more intense flavors. It also allows you to put to use those bulk foods you're buying, which only saves you money.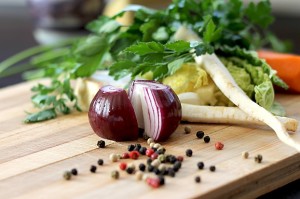 Reuse Those Leftovers
One of the primary ways that money gets wasted where food is concerned, is by not reusing leftovers. Simple items, such as leftover meat, can be reused in sandwiches, soups, or even added to pasta sauces and casseroles. Leftover dishes, such as pastas and rice dishes, make easy lunches for work or school. If you notice while cooking that you've made too much, you can always freeze the leftover portion -saving it for an easy heat and eat meal for the future.
---
Categories: General