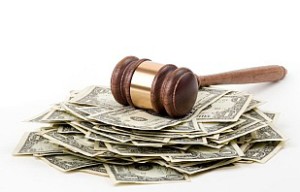 Many of us will need the services of a lawyer at some point and it can be daunting deciding which lawyer to use and wondering how much their services are going to cost.
Lawyers' fees depend on many variables, like the type of services they provide, their overheads, how much competition in their field of expertise in their area and their location – whether they are in a big city or a small town, (big city lawyers may sometimes charge more than small town lawyers.)
When choosing a lawyer remember that the most expensive one is not necessarily the best option for your case.  For example in a complex commercial litigation case the big city lawyers with the most experience of this may cost more but could be the best choice but not necessarily for a smaller, more personal family issue and good divorce lawyers in Melbourne can advise on this for you.
Before You Decide
Don't be afraid to ask how much and don't feel pressured into hiring the first one you speak to.  Make sure you choose a lawyer who you feel comfortable with; good communication between you is the key to getting things done in a way which doesn't cost a fortune.  Always meet with your prospective lawyer first.  Many lawyers offer a free first consultation and this will give you an opportunity to assess whether you can go ahead and work together and this is also when you can get an idea of the cost involved.  You can also use this opportunity to negotiate.  Lawyers usually base their charges on an hourly rate because there is rarely a case which can be pinned down to an exact amount of time – issues may arise unexpectedly or there may be delays for any number of reasons – but you could ask if he will set a flat fee for the work to be done; this will give you the security of knowing how much it is going to cost you.  Make sure your lawyer knows exactly how much you have to spend; that way he should not carry out work beyond this limit without informing you first.
After Engaging your Lawyer.
There are several things you can do to keep your costs down.  Here are a few tips.
·      Agree terms before you start to avoid building up unnecessary expenses.
·      Do your own research beforehand.  If there is a point which is complex, arming yourself with prior information can be helpful.
·      Have all your documents ready and organised in advance of any meetings;  timelines of occurrences, costs or losses to you; all your assets and liabilities should be documented.  Group together all relevant documents and have ready everything your lawyer may need for your case.  By providing this information yourself instead of having him look for it saves time and money.
·      In any divorce or family case, be willing to discuss matters with your spouse or partner, particularly financial and child custody issues.  If you can come to an amicable agreement this will certainly save time and money by not having to drag things out and extend any litigation.
·      Wherever possible make your own phone calls and write your own letters as every one of these basic tasks will cost money if your lawyer has to do it.
·      When communicating with your lawyer, consolidate all your questions into one phone call or email so that they aren't spending more time than necessary answering your queries. Respond to their requests immediately.  If they have to keep chasing you for information this will cost you more money.
---
Categories: General