Car insurance is an essential part of vehicle ownership, but sometimes it can be prohibitively costly.
Before insuring your vehicle, you should read up on the rules and regulations as laid out by you local governing authority. http://www.westerncape.gov.za/service/vehicle-registration. You should also find out about the various factors that will have an impact on how much you have to pay to insure your vehicle.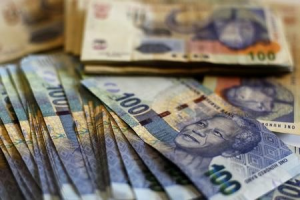 There are plenty of claims made about the things that insurers take into account when calculating your premium, so here are a few of the most common, which are dissected to see if they are factual or entirely fictitious.
 Car Colour
While you may have heard otherwise, the good news is that insurers will not base your premium cost on the colour of your car. So whether it is plain black or bright yellow, you will pay the same.
 Driver Age
The age of a driver does have an impact on insurance costs, with those under the age of 25 typically charged more because they are at greater risk of being involved in accidents on the road.
In the future, more young drivers may be able to get reductions in their premiums if they agree to have smart boxes integrated with their vehicles to track their habits and make sure they are obeying the rules of the road. There are even smartphone apps that offer this facility already, although it is dependent on the insurer chosen.
Other discounts can be achieved if multiple cars are insured on the same policy, such as the Multi-Bonus by Santam. Such offers could be a good way for younger drivers to avoid high costs.
Vehicle Value
Many people assume that insuring a cheap or older car will be more affordable than insuring a brand new high-end model. But things are much more complicated than this black and white view might suggest.
This is because insurers draw on lots of different statistics when considering how much to charge customers for cover. So an old car which is a popular target for thieves could be a more expensive insurance proposition than a new model that has lots of anti-theft equipment on board.
You also need to consider the amount of money it will cost to repair a car, as this kind of expense will be assessed when it is insured. New cars will have more spare parts and skilled professionals available to take care them, while a less expensive older vehicle may encounter issues in this area.
When it comes to car insurance, you should not make any assumptions about the methods involved in calculating your annual premium costs. And with all of the resources available to drivers online today, it is easy to compare prices and get the best deal no matter which vehicle you own, your age or your driving history.
Getting in touch with your existing or potential insurer is also a good idea if you have any questions that you need answered.
---
Categories: Insurance