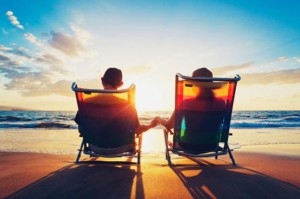 You and your friends are young, having fun and enjoying life. You take things day-by-day and know how to have a good time wherever you go. And there's nothing you enjoy more getting the group together and traveling – from road trips to flights to Amsterdam. While you're young and free, might as well enjoy it, right?
Unfortunately you wallet is not always on the same page as your taste for adventure. Spontaneity is all well and good, but the fact remains – it takes money to travel.So when your friends start planning a last-minute getaway and you're short on cash, what do you do? Here are a few quick cash solutions to help finance your trip.
Borrow From Savings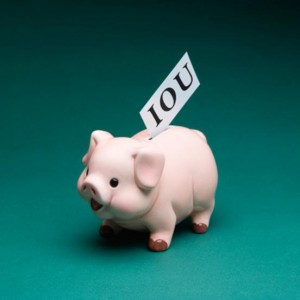 If you've been religiously putting money into a savings account over several months or years, you might have what you need to finance your getaway trip. For most of us, a savings account is more of an emergency fund that's in place to provide financial cushion in case of unexpected situations like a major car repair or job loss.
If you decide to use your savings to finance your trip, it's a good idea to treat the transaction the same as if you took out a loan with your bank. Think of is as borrowing the money with the intent of paying back every penny. You may be taking an once-in-a-lifetime dream trip, but when you return to everyday life, you'll want to replenish those depleted funds so you're not caught unprepared in an emergency.
Use Credit Cards
If you have them, credit cards can be the easiest way to plan an impromptu trip. After all, most travel services, airlines and hotels require a credit card in order to secure reservations. Using a credit card to finance the travel and accommodations for your trip allows you to use any available cash for meals, drinks, shopping and other activities. Another bonus: some credit cards even offer travel rewards.
You want to be as responsible as possible if you decide to finance your trip this way. While you won't pay anything upfront, at some point all the fun will end and you'll end up with the bill. Credit cards can snowball into a big financial mess if you're not careful and put your credit score at risk. Make sure you can handle the necessary payments in a timely manner when the time to pay arrives.
Borrow From Friends and Family
If you don't have the cash or credit cards to cover your trip, another option is to borrow the money from loved ones.  Keep in mind; many people are sensitive about loaning money – especially for extracurricular activities. If you decide to approach your loved ones for help in financing your trip, be prepared to hear the word "no."
If you're lucky enough to find someone willing to loan you the money you need, be as specific as possible about how much you need as well as when and how you'll pay it back.You never know when you might need their help in the future so don't burn bridges by failing to follow through on your promise to repay.
Apply for a Loan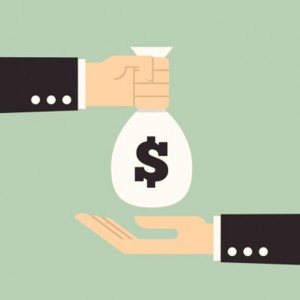 If you don't have the money, credit cards, or someone to loan you money for your trip, another option to consider is applying for a title loan. If you own your car and have the title, you may qualify to receive as much as $10,000. You don't even need perfect credit to apply. The process is simple and only takes about 30 minutes. Once it's complete you'll have the money you need to finance your dream adventure and a very reasonable repayment plan. Oh, yeah – you also get to keep your car!
While there are several title loan companies around to choose from, stick with a company with a good reputation, like TitleMax. It's easy to apply in some cases you can even do it completely online.
These are just a few quick ways come up with the money you need for a last-minute getaway trip. Let the adventure begin!
Amy Rider is a travel writer who has traveled the world (twice!). She knows a thing or two about cheap travel. She happily shares her best tips and advice for big fun traveling abroad on a shoestring.
---
Categories: News About Personal Finance