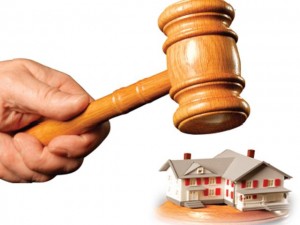 There's a lot more to figuring out whether you can really afford to buy a home than negotiating the final price and figuring out mortgage payments. Unlike renting, you can't easily downsize or move into a cheaper place if sudden financial shifts push you to do so. Owning a home is expensive. There are no landlords to fix things, no relying on someone else to pay for a new roof, and taxes can be insanely high depending on where you buy.
In fact, getting a good fixed rate mortgage is only the beginning of the battle. Before you secure a Realtor and start heading to viewings, make sure you have a written plan of action regarding every cost and potential cost that may be looming ahead. For many people, it's financially healthier to stick with renting (sometimes for good). The American dream is changing, and owning property just for the sake of doing so isn't a good move.
1. Property taxes
Depending on which county the property is located, the property tax rates can vary dramatically. A house directly across the street from another might have wildly different tax rates. Make sure to calculate this into your annual budget (or, better, your monthly budget). Putting aside a set amount each month to pay that big bill each year can help soften the blow; simply add it to the monthly mortgage budget.
2. Repairs
Just because the property got comprehensive inspections before you bought it doesn't mean that every issue was found. It also doesn't mean that your home might not take a beating from a natural disaster or other type of accident. Some repairs, such as foundation or roof issues, can take over $20,000 (sometimes well over) to repair.
3. Annual maintenance
Annually or bi-annually, several parts of the home should get inspected and maintained by a professional. This includes the plumbing, all appliances, well (if applicable), electrical wiring, any trees, etc. These maintenance checks can save you a bundle in the long run, but they're not always free. Schedule them for the autumn and spring for best results.
4. Costly forced moves
Just because you've worked for the same company for several years doesn't mean it'll last forever (unless you have tenure). There's no telling what the future may bring, so be sure your home would be relatively easy to rent should you have to move. Check out the rental landscape in the neighborhood, too.
---
Categories: Real Estate