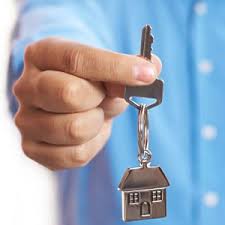 While the majority of individuals, couples and families are usually eager to get out into the world and purchase their own private space, this is not always possible. However, renting is not necessarily a bad thing, and as MoneyAdviceService agrees, it offers a wide range of benefits that home-ownership does not. As such, this advice aims to help you start your journey towards finding a new home in Kuala Lumpur, with some basic advice to get you on the right track.
The Different Types of Property, and Their Respective Price Tags
If you are looking to rent a property, the first thing you will need to do is to learn about the various types of properties, and how each of them differ. As such, this article will cover some of the basics to get you started, so that you can better understand what to expect from various properties as well as how much you can expect to pay.
Apartments
These are small properties that are all stacked together to save on space and offer affordable living to a wide selection of leasing tenants. These are attractive starter homes for individuals, couples or families saving up for their own private space. People also enjoy these types of living set-ups because of the extra security and convenience that some can offer.
Semi-Detached
Semi-Detached homes are individually owned and are built within very close proximity, usually sharing walls, with each other. Some may be built in a complex format, but others are simply a way of saving space, while still offering each resident a garden and driveway.The price of these usually depends on the location, though.
Bungalows
Bungalows are privately owned properties in the same format as apartments, and can be bought as affordable private space or rented out for extra income. These carry a similar price tag to semi-detached houses, which is dependent on both location and offered amenities.
Condominiums
Condominiums are essentially apartments or flats which offer more lavish amenities to the residents. These amenities include saunas, gyms, squash courts or even mini-golf courses, depending on the estate, and can either be bought or leased, depending on the rules of the governing body.
Considering the Location
Another reason why so many people choose to lease out properties, rather than purchasing, is that Kuala Lumpur is one of the busiest areas in the whole of Malaysia, which drives both the demand and price for property up. Additionally, even if you can afford to purchase a house or apartment in KL, you may not be able to acquire a home in an ideal location. And as any resident will be able to tell you, traffic in Kuala Lumpur can be a nightmare during peak hours. As such, many people choose to rent a house in KL from a respective agency like PropertyGuru Malaysia which is closer to their places of work, relatives or schools. This way, despite paying monthly, lower fuel and travel costs help them save money overall.
Lease Agreements in Kuala Lumpur
Kuala Lumpur is a unique area, in which lease prices are higher than the surrounding areas. As such, before venturing into the market, it is always a great idea to seek the insights of professionals. This way, you will not be taken by surprise or taken advantage of when you go in unprepared. So, as ThisIsMoney agrees, do your research before rushing in, so that you understand the true value of the properties you visit.
Standard Two-Year Contract
 While a two-year contract is not enough to scare away individuals, couples or families who are serious about renting, it will help weed out those who are unsure or who may not be in the ideal financial position for property. It is designed to protect landlords from uncertainty, and helps them plan out precisely how they can utilize their assets for additional income. So take this into account when planning on where you want to move, because you may have to settle there for a minimum of two years – or stand to lose your deposit or pay a penalty.
The "View to Offer" Method
 In Kuala Lumpur, owners often utilize the method of "view to offer", which basically means you have to make them a monthly price offer, rather than agreeing to a predetermined amount. This is where leasing a house can get tricky, because you need to be able to understand the value of each neighbourhood to get the best deal. In these situations, the landlord will be trying to haggle for a high price, while you need to haggle for a reasonable price. Therefore, before you even start making decisions on which place you are looking to lease, take some time to view other homes and gauge the value of those. Then, when you have a good understanding of the values of rental properties, you can make a great offer on a great home you want to live in.
While finding a property to rent is never easy, you can make your task simpler by understanding what kind of home you are looking for, which location you would like to live in, and how much fees typically are for such a property. So get out there and do your research, or get in touch with professionals today. Your dream home at your dream price is out there waiting for you, and you simply need to take the time to go and find it.
---
Categories: Real Estate