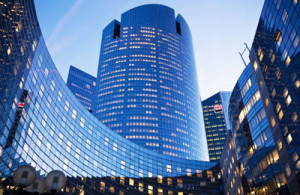 Despite a roller coaster decade for investments, real estate investing remains fairly stable. Today, with an ever-more-globalized economy, stocks and bonds are at the mercy of embattled countries and natural disasters like the Ebola outbreak. Real estate has shown fewer tendencies to volatility than other investment platforms. Investors should look at global real estate investment for several reasons.
• All real estate investing offers fairly safe returns on investments, but the global market is higher than the domestic market. The Gross Domestic Product of the United States has been decreasing for some time. In contrast, economies in emerging countries like Asia or Latin America are growing. The opportunity for investment growth is better on the global front; investing in only domestic real estate excludes nearly three-fourths of the market.
• Real estate investing is a way to diversify portfolios. There is little correlation between the performance of real estate funds and stocks and bonds, so a down-tick in stocks would not mean a correlating decrease in value of real estate investments.
• High yield expectation is another reason for investing in global real estate. While there is some risk with investing in countries experiencing conflict, real estate investments generally offer higher returns with less risk than other platforms.
• Real estate is an inflation hedge. Inflation is a global phenomenon that can devastate traditional stocks and bonds. Real estate, however, tends to rise in value with inflation. That is because rents and mortgages are higher at those points.
• Real estate has traditionally enjoyed a steady growth. A $10,000 investment in 2005 would be worth nearly double that amount in 2014.
Individuals managing their own portfolios may find the global real estate market hard to enter. A direct overseas property investment involves large down payments. Investors may also be obligated to maintain the properties. In addition, foreign ownership regulations may be difficult to understand and navigate. If the investment requires periodic inspections, travel expenses could eat into returns.
There are other investment opportunities around. Real estate investment trusts offer a way to include global real estate in portfolios without the downsides of personal investing. The trusts are set up by companies that acquire foreign real estate and manage the funds. They are required by law to redistribute 90 percent of their profits to shareholders through dividends. Real Estate Operation Companies are similar to the trusts, but they are not required to redistribute profits and so the monies can be spent in acquisition of new properties and in increasing the value of existing investments.
Savvy investment professionals like john studzinski have long looked at global real estate investing as an emerging opportunity. Studzinski is the Senior Managing Director and Global Head of Blackstone Advisory Partners LP. The company is the largest real estate equity firm in the world and recently showed $80 billion in assets under their management. In 2012, he looked toward German properties as growing investment opportunities. In 2014, a popular poll named Germany as the "favorite country." The culture and the economy of Germany are in the world spotlight.
For investors who want to diversify their portfolios without the problems of self-management, companies like Blackstone with capable and visionary managers like studzinski may be the best option. An investment in German real estate two years ago may already have grown substantially.
---
Categories: Real Estate