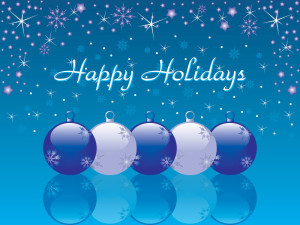 Corporate e-greeting cards are a great way to communicate with clients during the festive season as well as on any special occasion like client birthdays. These cards help businesses connect and reconnect with clients who are doing or had done business with them earlier. It is a way to acknowledge their presence in your clientele and perhaps a subtle way of reminding some of your clients that you are very much around though they have not shopped from you for a long period of time.
However, marketers should realize that sending out cards arbitrarily will not fulfill the purpose. Every business out there is looking forward to cash in on the high purchasing power of customers during Christmas and bombarding buyers with a volley of offers and thank you e-cards. And, there is simply no assurance that your client will open the card sent by you. In order to derive the best possible result you need to stand out from the crowd. Make sure that the holiday ecards for business are backed by the following features
Frame a killer subject line
Make sure that your team is investing due time in coming up with an impressive subject of the mail. Do not opt for run of the mill stuff like: "Holiday Greetings", or "Merry Christmas". Invest due time and thought in to the subject as this is going to form the first impression on the client. This will practically decide whether or not your client will be induced to open your mail. Think of stuff which would interest you at the first place. Try out something like "We have made this for especially for you!" (Give them a reason to feel special— let them be driven by curiosity as to what you have in the offing) or for that matter something like "Thanks for being with us in 2014. It's our way of appreciating your presence!"
Customize your cards
One of the major mistakes that you generally end up committing while sending out greeting cards to clients is that you select same messages for everyone out there. Get creative. Stand out. Take the trouble of respecting your clients' diverse preferences by framing custom messages. A great tip would be to mention special instances. It is not possible to remember each and every discourse or deal with all your clients. However, if you do remember anything worth mentioning, do not hesitate to include it in your "Thank You" note attached to the e-greeting card. For instance, you might remind your client about the purchase he/she had made from you: "We hope the lavender candles delivered by us, light up your life till to this day."
Avoid errors
Please ensure that you are not committing errors when it comes to spellings or grammar. This reflects a serious lack of earnestness from your end.
---
Categories: General