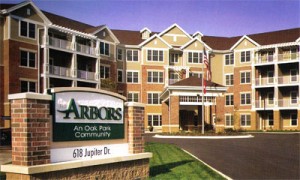 Most traditional financial planners agree: tapping your retirement to buy a house is a terrible idea. Retirement accounts need time to grow into a nest egg large enough to support you for the decades after you stop working, and using them to buy property can be a dangerous proposition. However, as with any financial move, there are situations where it makes sense. Here are three instances where using your retirement funds to buy a house is a fine idea.
Three Times You Should Raid Your Retirement to Buy a House
Most 401(k) programs allow you to borrow your own funds to purchase a primary residence, which you can pay back over time or all at once. You can use this to your advantage if you find the perfect place a bit ahead of schedule. For example, you've been saving up a down payment for years and intend to sock away your entire tax return as well. Then, you find a great house up for sale in your price range in October. Pull the money out of your retirement funds to cover the gap, then replace it with your tax return. You'll lose a bit of interest and may have to pay a small fee for the loan, but it will work to your advantage.
Three Times You Should Raid Your Retirement to Buy a House
Sometimes, the perfect property is put on the market at a price too good to pass up. If you've had your eye on a lovely section of Herndon, Virginia and suddenly see that a property is up for sale that suits your needs perfectly at an attractive price, it will not last long. You may need to snap it up in order to save big. Do the math for yourself and make sure you'll come out of ahead, but don't spend thousands of dollars more than you have to for a home just to protect your IRA. You will lose money by buying a more expensive house later.
Three Times You Should Raid Your Retirement to Buy a House
In some areas of the country, it makes absolutely no sense to rent when it's much cheaper to buy a house. If you live where this is a problem, don't be afraid to buy with what money you have saved. Then, take all the extra money you would have put into a higher rent payment back into your retirement. In the end, you will have home equity and your initial investment saved. If you are sure you will live in the house long enough to justify your purchase, never pay more for rent than you would to buy. Make sure you include upkeep and property taxes in your figures before making the leap into ownership.
Deciding to buy a house is a huge step. Most of the time, dipping into your retirement to do so is a disastrous move that can leave you cash-poor once you stop working. However, in these instances outlined above, it makes perfect financial sense. If you are considering using retirement money to finance a home purchase, run all of the numbers ahead of time to make sure your decision is solid.
---
Categories: Real Estate