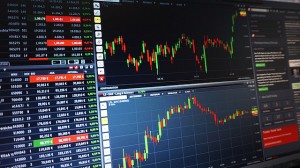 When it comes to trading Binary Options profitably, there are a number of tools that you can use in order to improve your win rates. These include Managed Option Accounts, trading robots and most importantly, binary option signal services.
For new traders, making decisions on what to trade and when can be quite difficult. Although there are a number of ways in which they can increase their chances of winning trades, using signals can be one of the most comprehensive as they incorporate a number of variables.
Signals are indications of how the trader should enter a position for each trade. This is usually either an up or down signal. The trader then has to decide what option he would like to purchase. Indeed, signals are not only used by those new to trading, they are also used by experienced traders to confirm their views on trading positions.
How are Binary signals Generated?
Trading signals is an umbrella term used to describe technical indicators such as Signal lines, rectangles, head and shoulders, flags and many others. These have been used by forex and equity traders for a long period of time to inform their trading decisions.
A few years ago, the forex and binary option market saw the need from retail investors for standardized and easy to understand signals. This is when signal providers decided to develop software that incorporated all of these technical indicators. The output of this signal software was a simple indication of how the investor should trade.
It is also important to note that although most signal providers use technical indicators as inputs in their algorithms, there are a few that also use fundamental indicators such as price action.
How are Binary Signals Provided?
The signal provider usually has a central server that generates all of the signals using numerous algorithms. This is then pushed to the client in a number of forms. These range from relatively simple means such as a text signal or email to more direct methods such as embeds in the trading platform.
In most cases, a signal provider will have an online resource where the client can log in and monitor all of the signals the moment that they hit the wires. Given that these signals are also provided to a number of other people, fast execution is essential. This is where trading platforms come into the picture.
Most signal providers will have agreements with Binary Option brokers in which these signals are provided straight onto the Binary Option platform. This is usually the most convenient for the trader as one is able to make the trade the moment that the signal is received.
It is also greatly beneficial if the provider that you use has methods for you to contact him directly to confirm any potential signals. The most convenient method for doing this is through a direct messaging service on the site or through Skype.
When it comes to the success rate of these signals, a good provider usually has a rate that is above 70%. Of course, hit rates cannot be guaranteed and statistically there is always the chance the signals are incorrect for a number of consecutive trades. However, in the long run, a reliable provider should offer win rates in line with their claims.
Choosing the best Binary Signal Provider
As with selecting the best broker to trade with, choosing a signal service requires a certain amount of due diligence. In most cases, signals are provided for a fee. This means that the provider should offer value for money.
This is where binary signal reviews of these providers come in handy. These are produced by a number of fellow traders who can either confirm or deny the signal providers claims. If the signal provider has a live chat button or offers their Skype, make use of this to ask them all the questions that you had about their service.
These include questions such as their past success rate, input variables and trading methodology.
Conclusion
Irrespective of whether you are a new trader or an inexperienced one, using tools can greatly improve your chances for success. Using trading signals that are provided by an established provider is a great way to confirm your trading style. However, as with most things in trading, one cannot solely rely on them. They need to be used in conjunction with your own trading strategy and analysis.
---
Categories: Stock Market