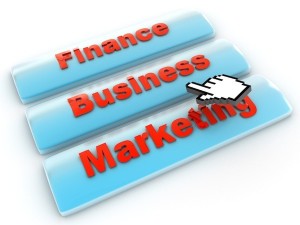 The rapid changes in the forex industry today have led to many speculations around the future prospects of forex trading. There is no doubt that the change in trading technology will have a direct impact on how the industry will shape up. One does not fail to see that the concept of packages and multi-platform broker services has already caught up with traders today. The more experience a broker has, more reliable we find him. Further on, when he offers services on different platforms in his packages, we select the package that gives our investments a multi-dimensional approach at a decent discount. This is today's story. Will it stay the same in the next five years? Let us find out.
Popularity of Online Trading:
Online trading has suddenly gone up in popularity owing to the easy availability of trading software, applications and tips that help brokers and traders to keep their bets straight from the comfort of their homes. Today, there are so many online trading portals with attractive packages, tips, tricks and user-friendly features, that most forex broker reviews sites like Daily Forex have at least five new entrants in their databases every single day! The number should not come as an alarm since most of these new trading platforms and brokers are aiming to utilize the most popular mode of forex trading today, namely, online trading. The icing on the cake comes in the form on mobile applications on smartphone models, which not only carry daily updates about the market and the tips and tricks from experienced brokers and market analysts, but also give one the opportunity to keep track of investments, monitor the market and take decisions even while on the move. Therefore, this mode of trading is going to be available and more popular in the next five years. Addition of applications and updates for wearables is going to help further.
Marketing Tricks In Trading:
Brokers are not only money centric today, but also have a knack of picking up strategies that work in other professions. Key strategies that help marketing teams sell their products also help brokers identify the possibilities in the forex market. These include watching company market shares, product popularities and identifying niche sectors of the forex market that will invest or make more money readily than other traders or market sections. As a result, brokers are going to play a very important role in the next five years, not just by providing multi-dimensional and multi-platform services in greatly priced packages, but also by identifying and defining the power of traders with their targeting skills.
Customization:
No matter how hurried a trader is, having all his parameters known to his broker is very important to keep his trading instincts sharp. The updates and tips that come from such focused brokers will always serve the trader better. The main aspect of trading in the next five years depends largely on the customization levels that traders are going to ask for. Every trader will like o focus their work using the customized services of brokers and trading platforms and the more customization a broker provides, the more in demand he gets.
API Libraries:
Not surprisingly, there have been indications towards the creation of API libraries by brokers which will give them more control in deciding offers for discerning customers. Brokers have to change their strategies and tips very dynamically and watching websites perform on the database helps them understand techniques that will work better. This is a very important prediction for coming years, as this places brokers in a highly important position in the trading hierarchy.
Money Transfer Options:
The ease with which one shops at stores today using e-wallets, crypto-currency payments and other forms of cards or wired money options, traders are soon going to look for software and online trading portals which use such payment options also. This also helps them categorize and reduce risks.
With an overview of what we can expect in the turbulent forex markets of the West in the next five years, it becomes easy to plan your investments using the latest options. We hope you find this article helpful and will come forward with your comments below the post if you have other points to discuss.
---
Categories: Stock Market