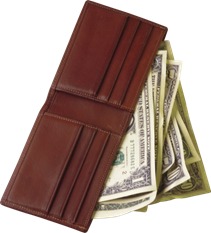 Recently Wonga South Africa were victim to a text and e-mail phishing scam where fraudsters contacted people offering the service of their online loans at interest rates as low as 3.5%. All people needed to do was to submit money for legal and administration fees and agent charges. Now needless to say the loan deposits never made the victims bank accounts and many were left out of pocket.
This kind of scam isn't uncommon and in fact South Africa is the second most targeted country for e-mail phishing scams in the world according to a report by the South African Anti-Phishing service in 2013. With the increasing adoption of smart phones unfortunately this kind of fraud is on the increase and we now have to be more alert than ever to ensure that we do not fall victim to this kind of scam.
How can you be sure it's not a scam?
Wonga ZA do not allow you to apply for a loan with them by any other means than applying through their website. If you receive an e-mail or text asking for your details and offering you the opportunity to apply for a low cost loan then report it. Like many banks and financial institutions you will never be asked for your personal details by e-mail or text.
There are ways to protect yourself and to recognise a scam. Some of them are easier than others but if you aren't sure rather than following the e-mail link that you are sent go to the website directly. Are there logos in the e-mail? Are their spelling mistakes in the website address that you are being asked to visit or in the e-mail address that the communication came from? These are simple tricks that could save you from being scammed. If in doubt call the bank or financial institution and check whether the e-mail that you received did come from them.
What to do if you think you are being scammed?
If you feel that you have received a scam text or e-mail and you recognise any of the signs then you should report it to the authorities. There are organisations set up to deal with this sort of scam like the better known 419 and Nigerian letter scams. You may have been wise enough to spot an attempt to defraud you but what if someone else isn't? These scams exist because innocent people are tricked into believing them and they can end up costing people thousands. The increase in technology and the way that we transact still holds a great deal of mystery for some and they can be forgiven for thinking that what they are being sent is genuine. As a rule of thumb though if it seems too good to be true it probably is!
---
Categories: General