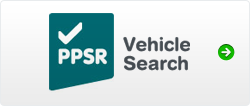 There are a great deal of searches available to those who need information about companies or people they may want to do business with. However, with the number of acronyms available, it's easy to get confused, so here we explain what a PPSR search is and when you might need one.
PPSR defined
PPSR is the acronym for the Personal Properties Securities Register. This is an online register hosted and maintained by the Personal Properties Securities Registrar. The aim of this department is to maintain information on personal properties and any security interest that may be attached to these properties. This PPSR department is a branch of the Australian Financial Security Authority, which is a part of the Australian government.
The purpose of a PPSR search
This database allows users to search for and find personal property and information relating to any security interest a debtor may have in these properties. Personal property is defined as property that is moveable. This is most easily understood in considering its opposite – land – which is fixed to one location. A security interest occurs when a creditor holds an interest property.This type of interest is what allows a bank to repossess a car if the loan is not repaid. In other words, the bank essentially maintains an ownership-like interest in the car until the debt is paid off. Thus items such as aeroplanes, cars, intellectual property and watercrafts would be considered personal property and therefore these items along with any liens, etc. would be listed in this registry.
Why conduct a PPSR search?
These searches are generally conducted for two reasons.
Firstly, a potential buyer, grantor or funder of a piece of personal property may want to determine if the property is encumbered, that is if any other parties have a security interest in the property. This is important as to know as multiple security interests could cause conflicts between creditors in collecting on their debt if repossession or liquidation of the asset is required.
Secondly, a search would be conducted to gather information about a grantor or creditor such as their name or other identifying information. Accordingly,a potential buyer or seller of a piece of personal property, or a company who specialises in PPSR search, such as Infotrack, can conduct a PPSR search.
How to conduct a PPSR search: The basics
There are a number of methods that can be used to conduct a PPSR search.
One way is to use of the grantor's information such as researching their name. Another way is to use the serial number associated with the property. For instance, a vehicle identification number (VIN) is assigned to all cars and can be used to search for information about the associated car. A third and similar way is by searching registration number, while the fourth method involves an ordinal search, which examines two registration events.
Proof of a search
To have a legal record of this search, a search certificate can be obtained, even if there are no records listed in the registry. This is important, as the certificate will serve as proof that a security interest existed or did not exist at the time of the search. These searches can be conducted by Infotrack who specialise in conducting many different searches.
A PPSR search is an important part of personal property buying, ownership and selling. Not only do these records show what person or entity owns a particular piece of property, but buyers and sellers can also determine how secure their credit or personal interest in the property will be. As a PPSR search is quick to conduct, and it is recommended that buyers and sellers use this registry.
---
Categories: General